Thousands of young players "scored" in Visa's 2018 financial football championship
08/03/2018
More than 2,000 students from universities all over the country improved their money management skills by taking part in Visa's Financial Football 2018!
It's not often that the words "digital football tournament" and "financial literacy education" appear together, but that's exactly what went down today at Ho Chi Minh City Youth's Cultural House, where Visa and the Central Committee of Vietnam Students' Association held the final event of their football-themed Practical Money Skills program.
More than 1,000 students attended the grand final match held at Ho Chi Minh City Youth's Cultural House where students from Dong Nai Technology University took home 39 million VND in prizes, including two tickets to the Asian Football Championship in Thailand.
Over the course of its six-year history, Practical Money Skills has reached millions of young adults across Vietnam, equipping them with vital financial skills that will provide ongoing benefits throughout their lives. This year's installment of the program started in April, and has seen students across the country taking part in tournaments based around "Financial Football", which is a fast-paced video game in which players answer questions about money management.
Sean Preston, Visa Country Manager for Vietnam, Cambodia, and Laos, said: "With the FIFA World Cup TM 2018 happening this year, now was the perfect time to weave Financial Football into our program to introduce and reinforce important financial concepts in a fun and engaging way. It's been really positive to see so many students across the country taking part in the program this year—but more than just being a series of enjoyable events, we believe that the knowledge students have picked up here will benefit them throughout their lives."
This year, the competition has reached a new level, with more than 1,400 students participating in events held at universities across the country, and nearly 1,500 submissions via online channels, which is 2 times increase compared to the same program last year.
The program kicked off in Hanoi and went on the road to 36 universities in Hai Phong, Da Nang, Can Tho, Dong Nai, and Binh Duong and many other provinces, expanding the program's physical reach. Moreover, this year's program featured prominent personalities Pham Hong Nam – badminton player and Tu Linh – football commentator, as ambassadors, bringing a fresh and energetic inspiration to Financial Football 2018, spreading the spirit to millions of students nationwide.
Mr. Nguyen Minh Triet, Permanent Vice Chairman of CCVSA said: "The program has been run annually in Vietnam since 2012. This year, in order to meet the needs of students, the Organizing Committee continues to draw inspiration from the king sport to organize the Practical Money Skills" for students through the "Financial Football 2018" tournament. The success of the Practical Money Skills program this year is a testimony to the true determination for the needs of students in the organization of training and educating practical social skills, demonstrating the close cooperation between Visa and CCVSA. Financial literacy education is of great importance, helping students have the skills to solve common problems in managing, saving, planning and developing personal finance. Cooperating with Visa helps us provide students with a useful education program for the present and future lives."
A range of program resources are available on the program's Facebook, Instagram and Youtube to teach students the basic concepts of spending responsibly while learning to save and budget wisely. The official program website (www.kynangquanlytaichinh.com.vn) continues to provide useful advice from program mascot Mr. Pocket, together with handy financial formulas and other tools.
For more information about Visa's financial literacy program, please visit: http://www.practicalmoneyskills.com.vn/ and http://hoisinhvien.com.vn.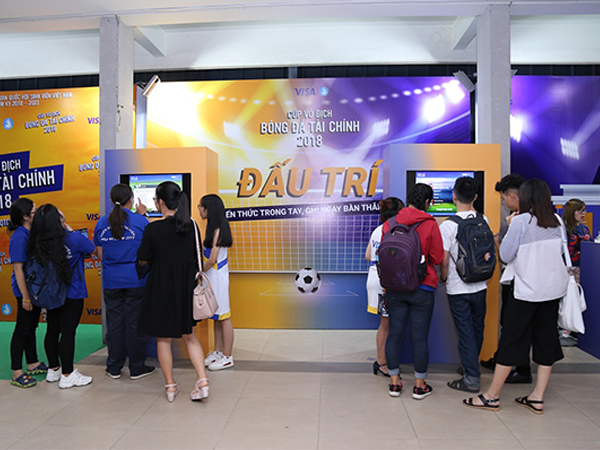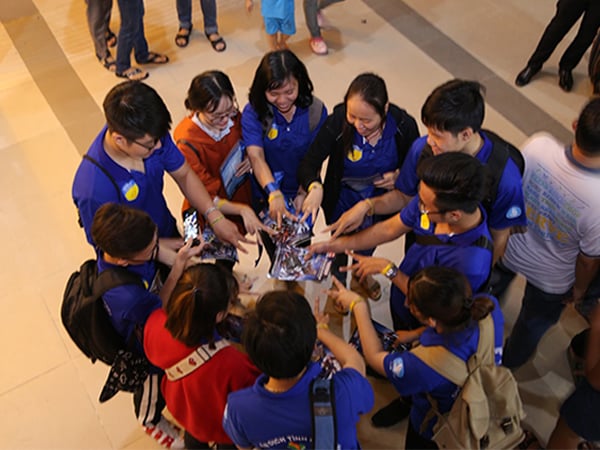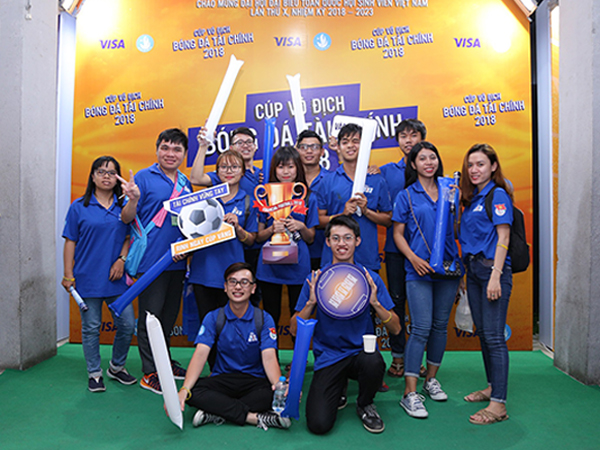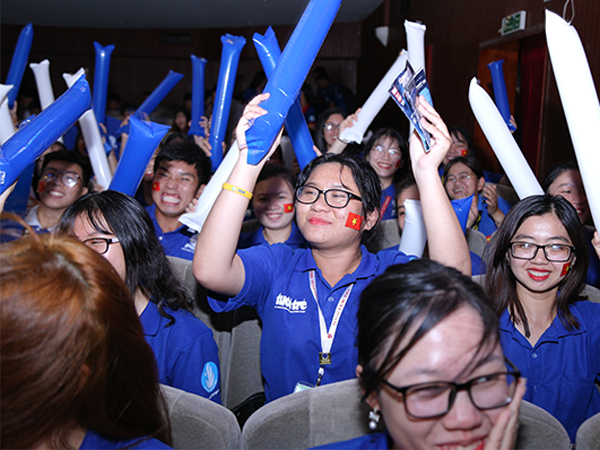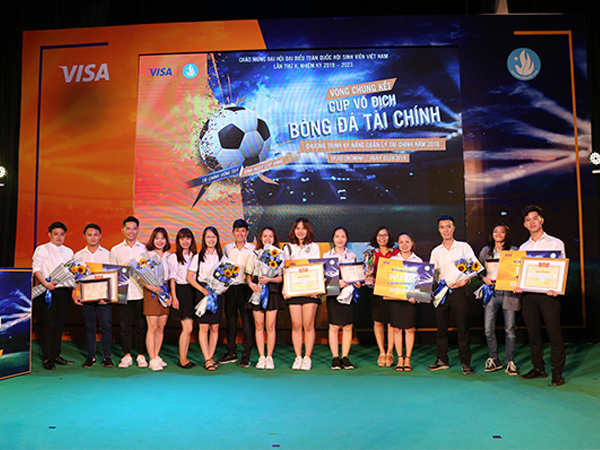 About Visa
Visa Inc. (NYSE: V) is the world's leader in digital payments. Our mission is to connect the world through the most innovative, reliable and secure payment network - enabling individuals, businesses and economies to thrive. Our advanced global processing network, VisaNet, provides secure and reliable payments around the world, and is capable of handling more than 65,000 transaction messages a second. The company's relentless focus on innovation is a catalyst for the rapid growth of connected commerce on any device, and a driving force behind the dream of a cashless future for everyone, everywhere. As the world moves from analog to digital, Visa is applying our brand, products, people, network and scale to reshape the future of commerce. For more information, visit usa.visa.com/about-visa, visacorporate.tumblr.com and @VisaNews.