Visa and HCMC Department of Transportation collaborate on contactless payments workshop for mass transit
09/21/2018
Visa, the world's leader in digital payments, and the Ho Chi Minh City Department of Transportation, today came together to run the workshop "Contactless payment in mass transit systems". With the Ho Chi Minh City subway due to open in 2020, and the city investing in its bus transport network, officials are currently looking at how best to address the issue of transit fare payments.
The workshop brought together city planners, the Department of Mass Transportation and the Management Authority for Urban Railways (MAUR) to discuss the current state of public transportation, the potential integration of smart ticketing into the transport system, as well as piloting contactless payment for mass transit in Ho Chi Minh City.
Sean Preston, Visa Country Manager for Vietnam and Laos, said: "We're very excited to be working with the Ho Chi Minh City Department of Transportation to help develop a seamless and secure payment system for the city's upgraded transport infrastructure. We believe such a move will be of huge benefit to locals, who will be able to jump between the subway and busses using the one card, as well as visitors to the city, who could use their Visa contactless card from their home country to access the city's extensive transport networks."
Contactless EMV® technology, the same "chip" technology that features in payment cards, has been put forward as a viable option. The technology would allow commuters to use their everyday credit, debit or prepaid cards to make contactless payments, or "tap to pay" payments, across a variety of different transport modes. Contactless EMV® payments would provide consumers with greater convenience and greater choice in the cards they can use to pay for transit.
Contactless payments have been rising in prominence across the region, with 36 percent of all electronic transactions in Asia Pacific using a Visa Card being made this way[1]. Currently, in the Asia Pacific region, Australia is piloting contactless EMV® card acceptance on Sydney ferries and light rail, while Myanmar, Thailand, and Singapore have made public announcements about contactless EMV® transit strategies.
Visa has extensive experience working on transport infrastructure payment systems. At the global level, Visa has launched the Visa Ready Transit program, and announced it has signed 29 new technology companies, from across 10 countries, as part of the program[2]. Most recently, Visa and transport operators launched contactless payment acceptance in public transportation systems in Vancouver, Canada and Milan, Italy.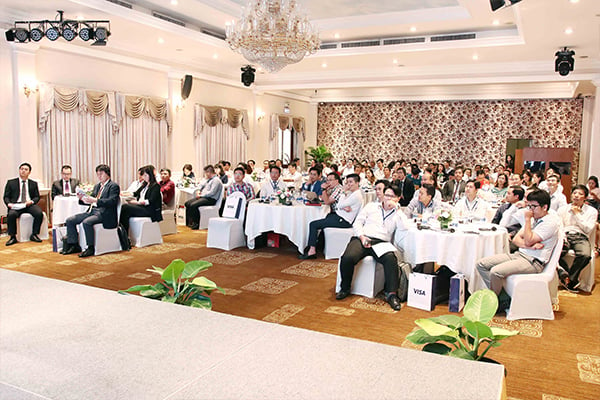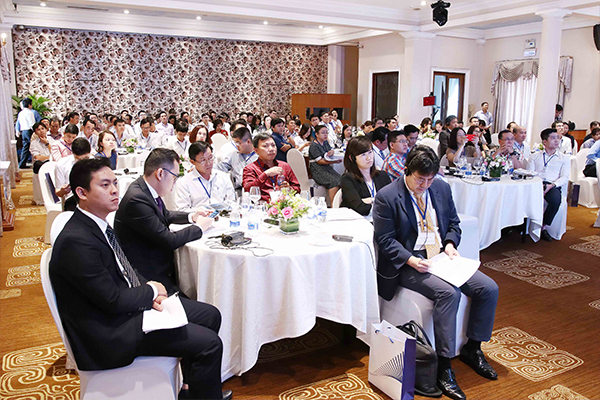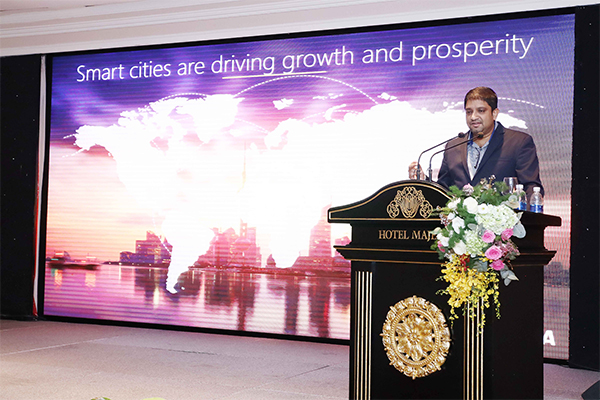 [1],[2]: August 2018. Open payments in transit: London Case Study. Visa.
EMV® is a registered trademark or trademark of EMVCo, LLC in the United States and other countries around the world

About Visa
Visa Inc. (NYSE: V) is a global payments technology company that connects consumers, businesses, financial institutions, and governments in more than 200 countries and territories to fast, secure and reliable electronic payments. We operate one of the world's most advanced processing networks — VisaNet — that is capable of handling more than 65,000 transaction messages a second, with fraud protection for consumers and assured payment for merchants. Visa is not a bank and does not issue cards, extend credit or set rates and fees for consumers. Visa's innovations, however, enable its financial institution customers to offer consumers more choices: pay now with debit, pay ahead with prepaid or pay later with credit products. For more information, visit usa.visa.com/aboutvisa, visacorporate.tumblr.com and @VisaNews.