Visa CEO visits Vietnam to mark next phase of digital payments growth
03/25/2019
Visa reinforces support for the Vietnamese Government's vision for a "less-cash" economy
Al Kelly, Chief Executive Officer of Visa Inc., the leading global payments technology company, headed a delegation of Visa executives conducting meetings in Vietnam this week as the company reinforces its commitment to growing the adoption of digital payments and driving the digital economy.
The delegation met with Prime Minister Nguyen Xuan Phuc, State Bank of Vietnam Governor Le Minh Hung, as well as the heads of Vietnamese banks, to discuss the importance of digital payments and how the company can deepen its partnership across the ecosystem.
Al Kelly, Chief Executive Officer of Visa Inc. said: "Vietnam is one of the fastest growing markets for Visa across the globe. With a young population, emerging middle class and consistently strong economic growth, we are very optimistic about the future of digital payments here and the role we can play in supporting Vietnam as it continues on its path to becoming a developed economy."
Visa also used the visit to reinforce its support for the Vietnamese Government's vision for a "less-cash" economy and the role the company can play in helping the country to achieve this.
"We strongly support Vision 2045 and will continue to partner with our clients, the government and the broader ecosystem to help Vietnam realise this goal. We have come a long way but there is still much to do. We're committed to driving financial inclusion, financial literacy, and introducing new payment innovations that will make it faster, more convenient and more secure for Vietnamese consumers and businesses to pay and be paid."
Visa has a long standing commitment to Vietnam with the first Visa card payments being accepted by retailers back in 1995 and the first Visa credit card launched in the country two years later.
Visa will soon be launching its Future of Security Roadmap for Vietnam, working closely with the State Bank of Vietnam to design a robust approach for strengthening payments security in the country.
The company continues to be at the forefront of innovation, both enabling new payment experiences and co-developing these with local fintechs to bring global best in class payments to Vietnam. Last year Visa launched its inaugural Visa's Everywhere Initiative in Vietnam, a global innovation program that aims to harness the creativity and talent within the startup community worldwide, to solve payments and commerce challenges. The strength of the entries received reinforced why Vietnam is earning a reputation internationally for being a fintech hub for the region.
Visa is also working closely with the government to enable digital payments across a variety of use cases including transit, with developments underway on a smart ticketing system on city buses in Ho Chi Minh City.
Since 2012, Visa has run an annual financial literacy program in conjunction with the Central Committee of Vietnam Students' Association (CCVSA), which teaches young Vietnamese effective ways to manage their money. Over the course of its seven-year history, the program has reached millions of young adults across Vietnam, equipping them with vital financial skills that will provide ongoing benefits throughout their lives.
"Vietnam is at a pivotal time in the evolution of its economy. While the country has a heavy reliance on cash, we are seeing some very positive signs of this changing, including increasing uptake of digital payments such as debit cards and credit cards, the adoption of new payment technologies such as contactless payments, and a rise in eCommerce."
"We're very excited about the opportunities that lay ahead here in Vietnam and we are proud of our role in helping to develop payment infrastructure in the country. We look forward to working with our clients and the government to continue to grow the expansion of digital payments and position Vietnam as a leading digital economy in the region," added Mr. Kelly.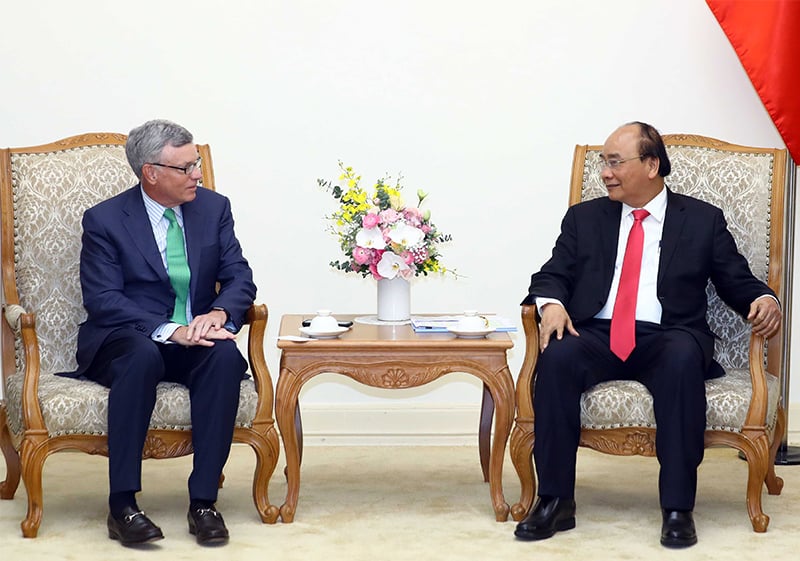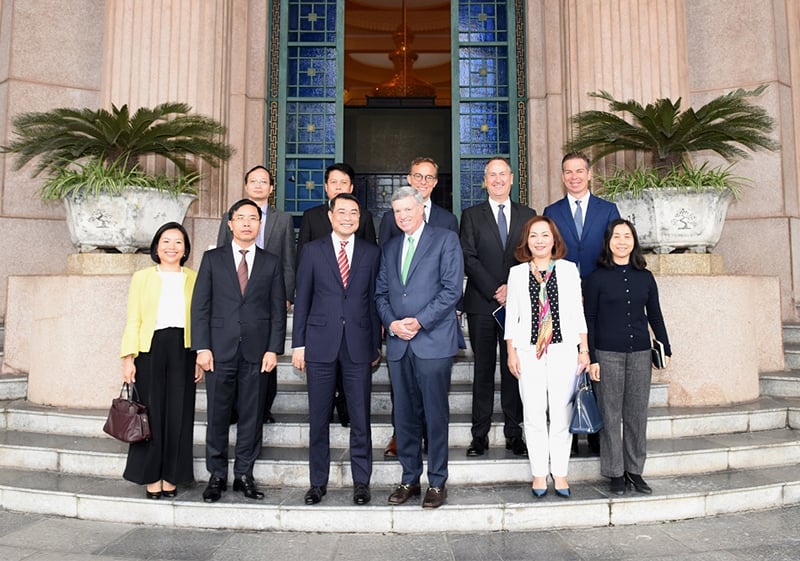 About Visa Inc.
Visa Inc. (NYSE: V) is the world's leader in digital payments. Our mission is to connect the world through the most innovative, reliable and secure payment network - enabling individuals, businesses and economies to thrive. Our advanced global processing network, VisaNet, provides secure and reliable payments around the world, and is capable of handling more than 65,000 transaction messages a second. The company's relentless focus on innovation is a catalyst for the rapid growth of connected commerce on any device, and a driving force behind the dream of a cashless future for everyone, everywhere. As the world moves from analog to digital, Visa is applying our brand, products, people, network and scale to reshape the future of commerce. For more information, visit About Visa, visa.com/blog and @VisaNews.