Visa extends partnership with Vietnamese universities to promote Practical Money Skills
09/06/2022
Visa, the world's leader in digital payments, is partnering with the Faculty of Finance and Banking of University of Economics and Business, Vietnam National University (VNU-UEB) to promote financial management skills among Vietnamese students.
The collaboration will include an Orientation Week of both online and offline training sessions to celebrate the beginning of the 2022-2023 academic year. Online participation is open for all students across the country.
Ms. Dung Dang, Visa Country Manager of Vietnam and Laos shared: "We make financial decisions of varying magnitude on a daily basis. Sound financial management skills can enrich each day of our lives whether we are students, homemakers or professionals. This is why Visa is excited to cooperate with the educational institutions in Vietnam to empower the next generations with knowledge that will prove vital for their happiness."
Under the program, Visa will deliver educational programs at Fulbright University Vietnam, University of Science of VNU Ho Chi Minh City (VNUHCM-US), University of Languages and International Studies of VNU Hanoi (ULIS-VNU), University of Labour and Social Affairs, and other universities. This program offers financial management knowledge, digital skills and helps build a foundation for financial stability that can last the rest of their lives.
Dr. Van Dinh, Acting Dean, Faculty of Finance and Banking, VNU-UEB, said: "Besides excellent academics, the Faculty of Finance and Banking of UEB aims to ensure that all graduates leaving our gates are well-versed adults. Financial matters and education are an important aspect of modern life and we are grateful for Visa's partnership to help us set up the next generation of Vietnam for success."
Visa connects the world with innovative payment solutions and is constantly promoting access to digital payments and its benefits. Its global financial education initiative, Practical Money Skills, brings together individuals, educators, as well as private and public stakeholders to extend the tools and resources individuals and communities need to develop their money-management skills.
"We believe more informed financial decisions can empower people to make the most of their money and improve their quality of life. Visa is dedicated to financial education, supporting young people so that they can benefit from digital financial literacy," added Ms. Dung Dang.
For further information, please visit www.facebook.com/SinhVienVoiKyNangQuanLyTaiChinh.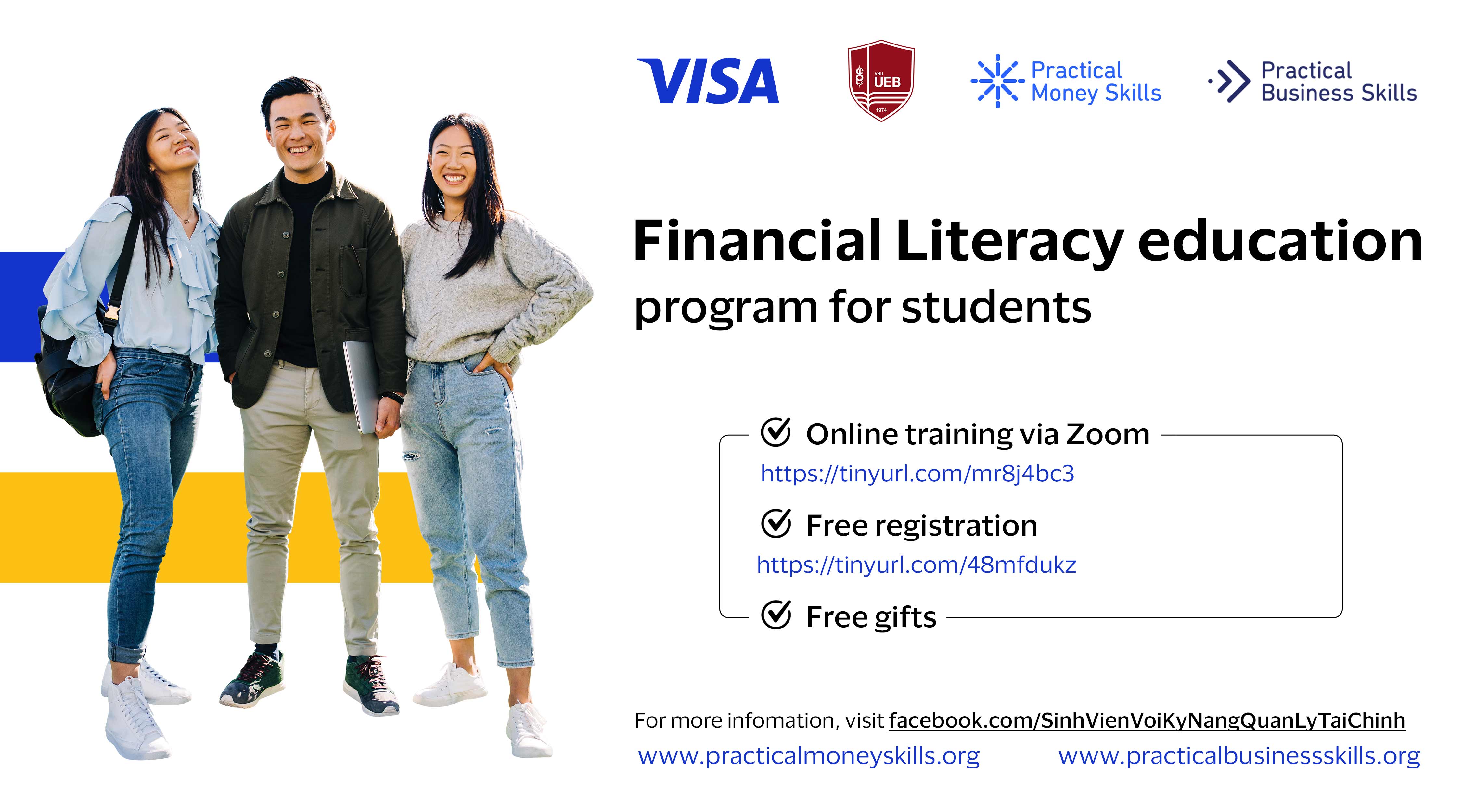 About Visa
Visa (NYSE: V) is a world leader in digital payments, facilitating transactions between consumers, merchants, financial institutions and government entities across more than 200 countries and territories. Our mission is to connect the world through the most innovative, convenient, reliable and secure payments network, enabling individuals, businesses and economies to thrive. We believe that economies that include everyone everywhere, uplift everyone everywhere and see access as foundational to the future of money movement. Learn more at Visa.com.