Visa launches 'Where You Shop Matters' campaign to help SMEs to go digital and encourage consumers to support Vietnamese retailers
08/13/2020
More than 97 percent of Vietnam's consumers are planning to shop local to support small business recovery1.

Visa, the world's leader in digital payments, has today launched 'Where You Shop Matters', an initiative that encourages consumers to support local businesses in Vietnam, while helping SMEs to go digital to benefit from the surge in eCommerce following COVID-19.
The onset of COVID-19 has seen consumers turn to online shopping in record numbers with Vietnamese consumers making a daily average of 30 million online purchases2. In a recent report by Kantar3, 62 percent of Vietnamese consumers confirmed that they had increased their online purchases significantly, while in a separate report, 72 percent of Vietnamese respondents agreed it was important for retailers to have an online presence and 75 percent said that it is important for retailers to accept digital payments4.
Madame Dang Tuyet Dung, Visa Country Manager for Vietnam and Laos, said: "The 'Where You Shop Matters' initiative is part of Visa's broader vision of supporting SMEs. It follows Visa's pledge to support 10 million small and micro businesses across Asia Pacific, and a global commitment from the Visa Foundation to provide $210 million COVID-19 emergency relief to the small business sector. Here in Vietnam, the campaign will help to connect shoppers with merchants across Vietnam, enabling SMEs to access new customers quickly, capitalize on the trajectory in favor of eCommerce, and maximize their revenue streams in this difficult period."
In the wake of the pandemic, experts have identified that digitalization is key to stimulating growth and accessing new customers5, and the government has responded by passing policy directive No. 11, focusing on creating favorable conditions for accessing electronic payments, removing administrative difficulties and costs for businesses, and encouraging imports and exports6.
Shifts in favor of eCommerce and the removal of barriers to digitalization are already being reflected in the behavior of business owners, with 71 percent of Vietnamese SMEs saying that they've adopted new methods for getting products and services to customers since the onset of the pandemic (including eCommerce, curbside pickup, and delivery)7.
"Taking business online can be a daunting prospect for many SMEs who might not know where to start. We're excited to offer Visa's support through partnerships with popular eCommerce enablers Shopee, the leading e-commerce platform in Southeast Asia and Taiwan, and NowFood, a pioneering food delivery service operating nationwide. In providing onboarding and advertising support, as well as issuing cardholder incentives and promotions for newly onboarded SMEs, Visa is helping to drive online traffic and making digital adoption easier for SMEs across the country," announced Ms. Dung.
Shopee will apply discounts of up to VND30,000 for Visa cardholders purchasing over VND300,000 on the platform, in order to encourage more activity and sales8. "As Vietnam braces for the second wave of the COVID-19 pandemic, Shopee is committed to further strengthening our ecosystem to offer all our users a more secure, seamless and rewarding way to shop and do business online. With Visa's fast, easy and secure payments network, our shoppers will be able to make purchases with an ease of mind, while our sellers can reach new customers and unlock tangible business growth through exclusive incentives and promotions. This reflects our efforts to elevate the online shopping experience, and we will continue to explore new ways to better serve our users," said Mr Tran Tuan Anh, Managing Director, Shopee Vietnam.
Meanwhile, Now has seen rapid growth in recent years, onboarding over 70 thousand sellers and covering 16 cities with population over 30 million. The platform will be offering a VND20,000 promotion code for transactions exceeding VND100,000 for existing merchants, and 20 discount e-vouchers worth VND20,000 each for newly onboarded merchants on NowFood.
Mr. Dang Hoang Minh, Founder & CEO of Foody Corp, said: "Throughout the pandemic, Now has been offering safe ways for customers to continue to enjoy their favorite food outlets, which in turn has enabled restaurants and food outlets to survive in challenging times. As consumers continue to utilize modern technology for their everyday needs moving forward, we're happy to be working with Visa to make onboarding more attractive for small businesses."
"By going online, SMEs can expand their customer base not only to consumers in their city, region or country but they will join a global marketplace that can be accessed by the millions of Visa cardholders around the globe," added Ms. Dung.
To find out more please visit https://www.visa.com.vn/en_VN/run-your-business/small-business-tools/whereyoushopmatters.html.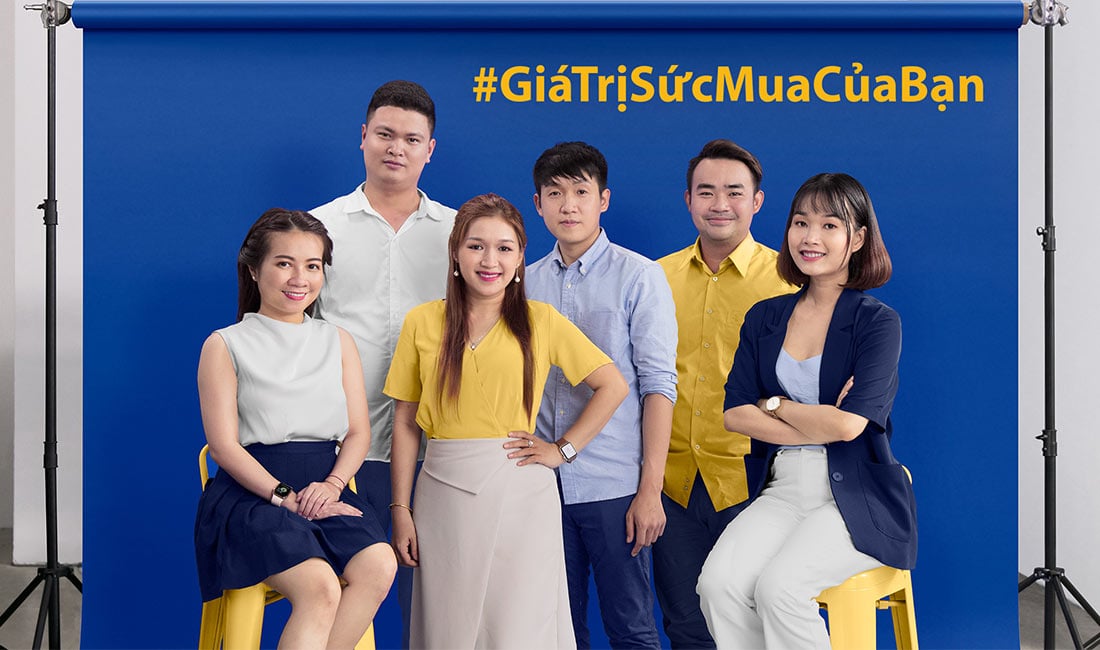 1 YouGov Survey (2020) – A study of 1,011 consumers in Vietnam from 16 to 20 July 2020, commissioned by Visa.
2 State Bank of Vietnam (2020), https://tuoitrenews.vn/news/business/20200526/vietnamese-consumers-embrace-cashless-transactions-amid-covid19-pandemic/54774.html.
3 Kantar COVID-19 Barometer (2020) – A study from fieldwork conducted on 19-23 June 2020 collating consumer data across 40 markets globally and 11 markets in the Asia-Pacific, commissioned by Visa.
4 YouGov Survey (2020) – A study of 1,011 consumers in Vietnam from 16 to 20 July 2020, commissioned by Visa.
5 Vietnam SME & LM Opportunity (2019).
6 Directive No. 11 / CT-TTg of March 4, 2020.
7 The State of Local SEO Industry Report (2020).
8 Terms and conditions apply.
About Visa Inc.
Visa Inc. (NYSE: V) is the world's leader in digital payments. Our mission is to connect the world through the most innovative, reliable and secure payment network - enabling individuals, businesses and economies to thrive. Our advanced global processing network, VisaNet, provides secure and reliable payments around the world, and is capable of handling more than 65,000 transaction messages a second. The company's relentless focus on innovation is a catalyst for the rapid growth of digital commerce on any device for everyone, everywhere. As the world moves from analog to digital, Visa is applying our brand, products, people, network and scale to reshape the future of commerce. For more information, visit  About Visa, visa.com/blog and @VisaNews.