Visa makes it easy to receive funds from abroad with Visa Direct
07/21/2021
Visa, the world's leader in digital payments, has partnered with Vietnam banks to make it easier for Visa debit cardholders to receive inbound remittances using MoneyGram and Remitly. Powered by Visa Direct, cardholders will receive the funds directly to their accounts in near real-time1.
Vietnam is one of the 10 largest recipient countries of remittances with funds arriving from about 5.3 million Vietnamese people living and working in over 130 countries2. This collaboration connects Vietnamese Visa debit cardholders to a global remittance network making the process of receiving funds simple, fast and secure.
"The partnership with MoneyGram, Remitly and our bank partners will provide a fast and reliable channel for Vietnamese people to receive remittances from their loved ones on the other side of the world," said Mrs. Dang Tuyet Dung, Country Manager of Visa Vietnam and Laos. "This service will streamline and accelerate the inbound remittance process for all Visa debit cardholders in Vietnam (the ones who have a bank account and a Visa debit card linked to that account), supporting the country's economic recovery and facilitating the shift towards digital payments and a cashless society."
Mr. Nguyen Tam Khoa, Director of Card Center of ACB, shared: "On the Visa Direct platform, Visa cardholders from abroad can transfer money directly to ACB Visa debit cards in Vietnam in a handy and modern service connecting the remitters and their loved ones. The new feature makes sending and receiving remittances far simpler, more convenient, and safer than ever before without any documents or procedures because the fund is automatically made available to ACB Visa debit cardholders."
Visa Direct enables the fast transfer of funds from the sender to the recipient's bank account or Visa debit card in near real-time (under 30 minutes) 24 hours a day, 365 days a year. Funds received can be used as soon as they are posted to the account, eliminating time wasted waiting in line to withdraw funds as well as the risk of having to carry large amounts of cash from the remittance intermediary to the bank.
"Remittances are a significant source of foreign currency for the economy and we are constantly working to make these transactions as simple, enjoyable and convenient as possible. The Visa Direct solution that we have implemented recently will contribute to increasing inbound remittances. In the future, we will integrate international fund transfer service into our digital banking platform so that customers can transact anytime, anywhere," said Mr. Nguyen Minh Tam, Deputy General Director of Sacombank.
The service operating through Visa Direct will allow customers to send and receive remittances via their Visa debit cards, allowing them to support friends and family wherever in the world they may be – while enjoying the ever-expanding portfolio of fast and convenient services Visa cards offer. From now to 30 September 2021, Vietnamese cardholder receiving a remittance to their Visa debit card will also receive a US$5 incentive statement credit. Terms and conditions apply.
Mr. Nguyen Cuu Tinh, Deputy CEO of Personal Financial Services Division of Sai Gon Commercial Bank (SCB), added: "The outlook of the Vietnamese economy is brighter as more strategic partnerships like this one continue to bring a multitude of benefits to consumers in Vietnam. We believe together with Visa, SCB can bring the most modern and secure payment technologies as they enter the digital age."
Innovation and constant evolution are emerging as key drivers of Vietnamese banks, with 60% already having digital transformation initiatives in place by the end of 20193 to streamline operations and make themselves more appealing to the substantial unbanked adult population.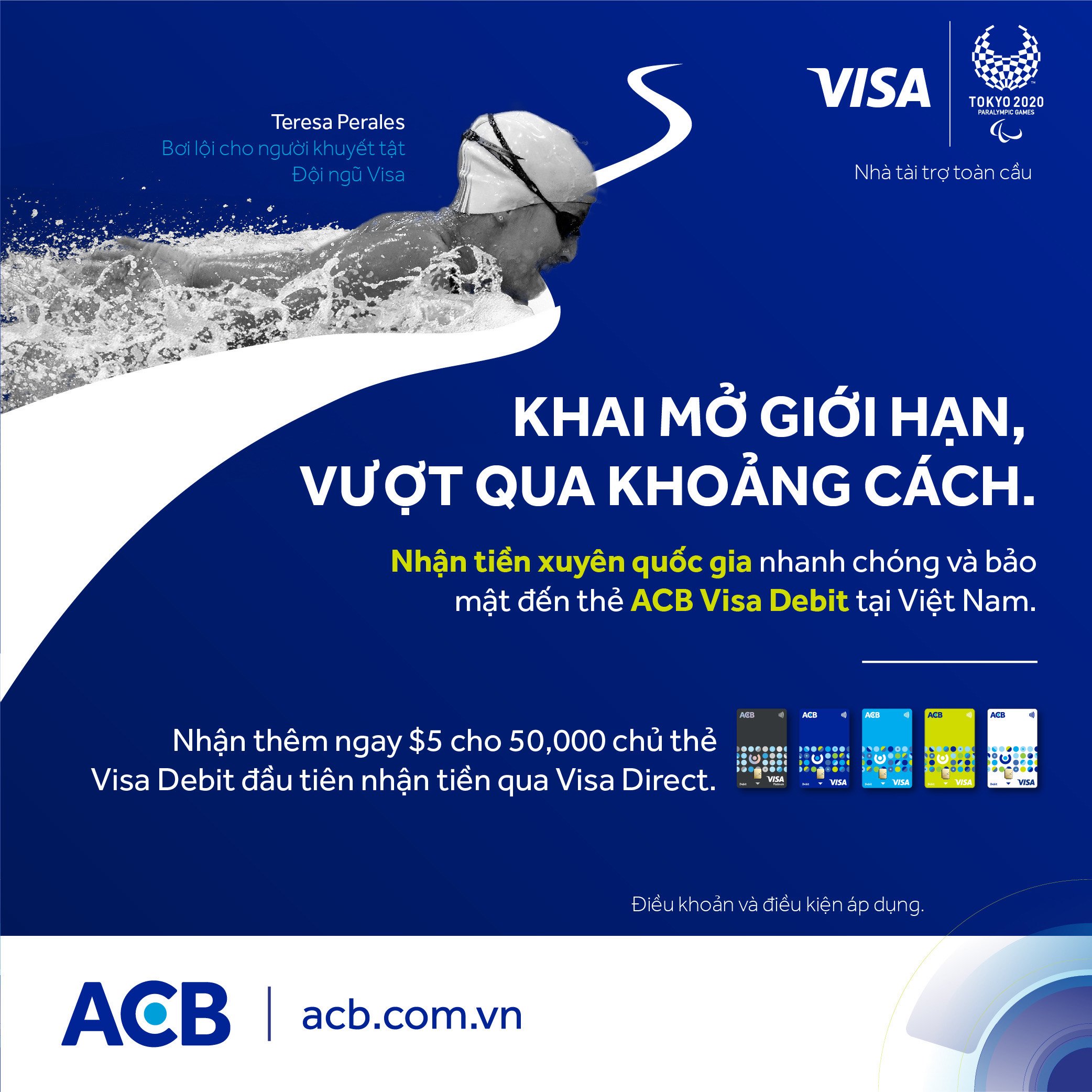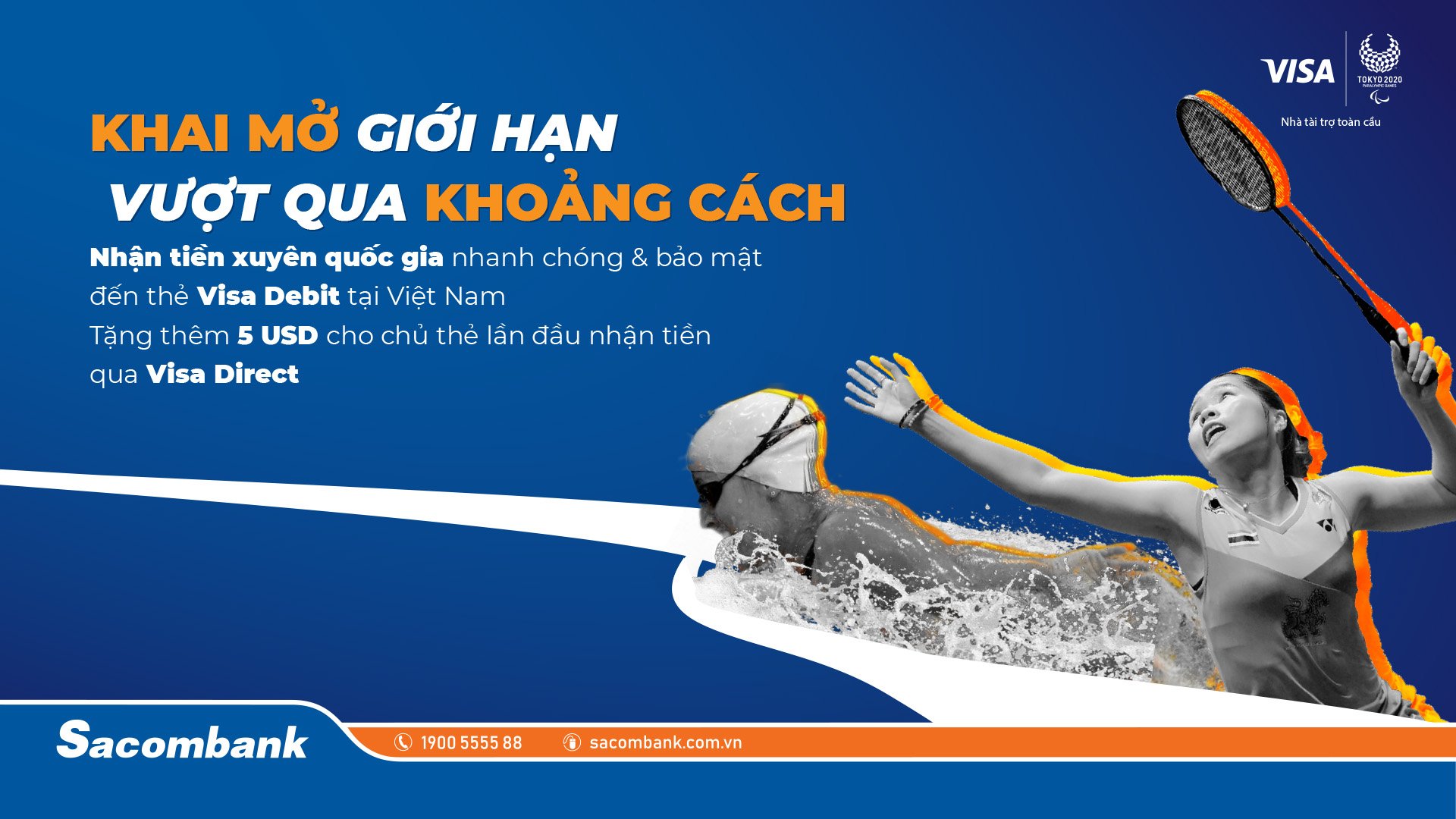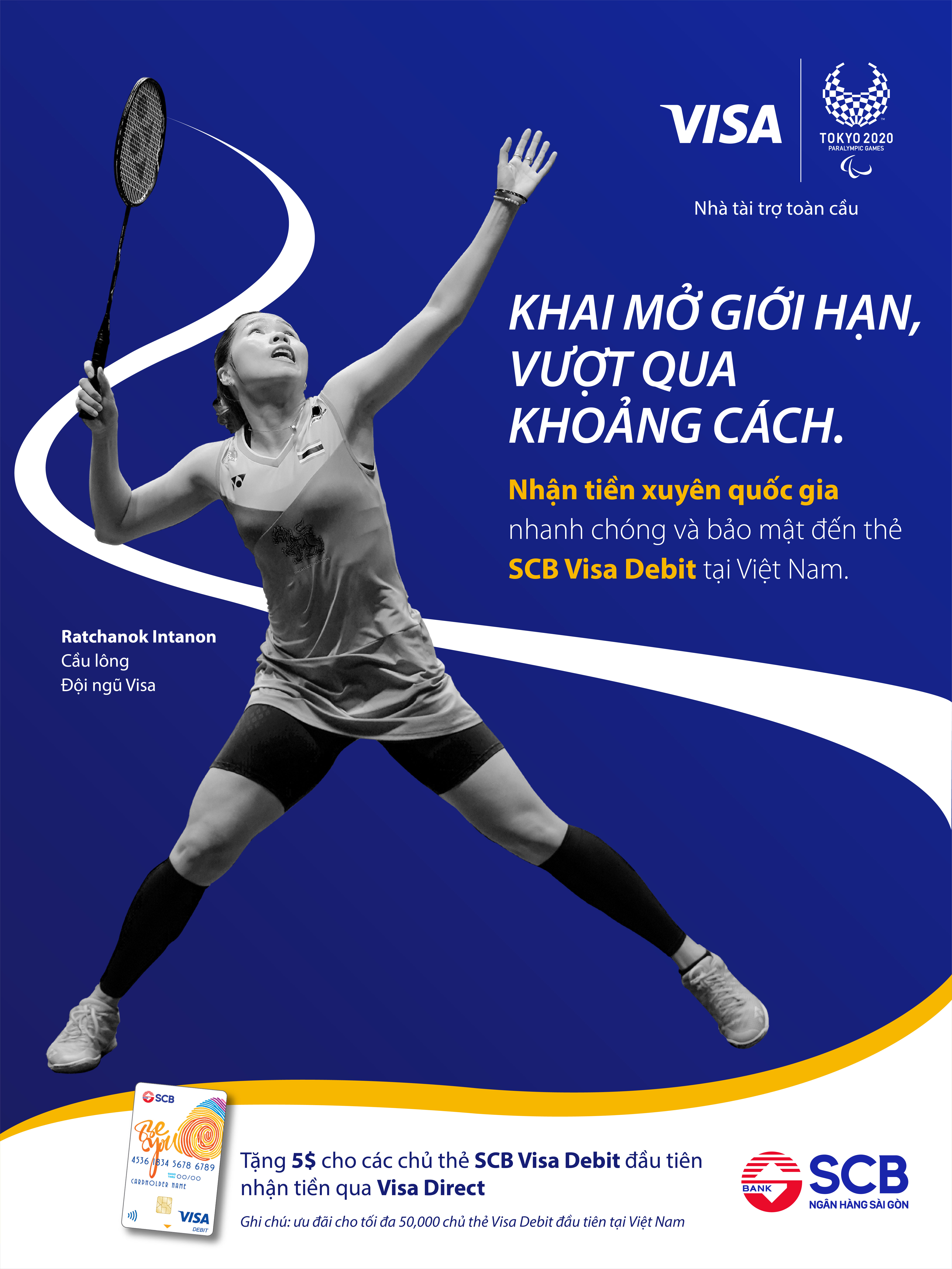 1 Actual fund availability depends on receiving financial institution and region. Visa requires fast-funds enabled issuers to make funds available to their recipient cardholders within a maximum of 30 minutes of approving the transaction.
2 Agribank: Vietnam is among the world's top 10 remittance recipient countries
3 Austrade: Ngân hàng số Việt Nam, Hướng dẫn gia nhập thị trường, 2020 (https://www.austrade.gov.au/ArticleDocuments/4569/digital-banking-vietnam-report.pdf.aspx
About Visa Inc.
Visa Inc. (NYSE: V) is the world's leader in digital payments. Our mission is to connect the world through the most innovative, reliable and secure payment network - enabling individuals, businesses and economies to thrive. Our advanced global processing network, VisaNet, provides secure and reliable payments around the world, and is capable of handling more than 65,000 transaction messages a second. The company's relentless focus on innovation is a catalyst for the rapid growth of digital commerce on any device for everyone, everywhere. As the world moves from analog to digital, Visa is applying our brand, products, people, network and scale to reshape the future of commerce. For more information, visit About Visa, visa.com/blog and @VisaNews.