Visa partnering with CCVSA launches the financial literacy program to educate students and prevent their money from "burning a hole in their pockets"
04/26/2019
Eighth year of educational program run by Visa and Central Committee of Vietnam Student Association will have additional focus on eCommerce, contracts, and seeking out smart buys.
Visa and the Central Committee of Vietnam Students' Association (CCVSA) today launched the 2019 "Practical Money Skills" program, announcing that they are expanding the scope of program to include new topics that address the economic challenges faced by young people.
This year's program—the eighth annual instalment—will specifically focus on addressing frivolous spending, under the theme "Cháy túi" (literally, "wallet on fire", similar to the English phrase "money burns a hole in my pocket"). In addition to the core areas of responsible budgeting, saving, and spending, this year's program will also address some emerging areas of concern, like ensuring security while online shopping, what to be aware of when signing contracts, and managing credit to avoid unsustainable debt.
The format of the program this year will see teams of three students across the country develop plans to help promote financial literacy among their peers. Teams are encouraged to engage the help of advisors, such as lecturers, business people, or student leaders, in the development and execution of their program. In the second round of the program, the seven best teams with the best proposals will receive funding to put their plans into action. Teams will record the results of their activities, and the top five teams will be chosen to present them at a grand finale being held in Hanoi, for the chance to win a number of attractive prizes.
Nguyen Minh Triet, Standing Vice President of CCVSA, said: "Following the Resolution of the 10th National Congress of the Vietnam Students' Association, this year's program is organized with the aim of cementing student counseling and supporting activities. With a creative organizational format, we believe the students will have opportunities to experience and familiarize themselves with many aspects of personal financial management. Students with excellent plans will receive funding from the Organizational Board to put their plans into action during the 2019 Green Summer Volunteer Campaign."
Madame Dang Tuyet Dung, Country Manager for Visa Vietnam and Laos said: "While many of the fundamentals of financial management don't change, new challenges are always emerging that can trip up even the most financially savvy consumers. With so many young people going online to do their shopping, that's why, this year, we've added some new subjects to the program, like staying safe when shopping online and navigating contracts. It's important that they have the skills to manage their finances and spending in all of Vietnam's increasingly diverse commerce scenarios."
The program's launch coincides with the release of an online "Cháy túi Prevention Toolkit", which the students can draw on for inspiration for their programs. The kit includes eight useful tools such as: the "Impulse Extinguisher", to be sprayed in case of reckless spending; the "Lie-spotting Flashlight", to help you be contract-savvy; the "Privacy Mask", to help protect personal information when making online transactions, to name a few.
A range of program resources are available on the program's Facebook page, Instagram and YouTube to teach students the basic concepts of spending responsibly while learning to save and budget wisely.
For more information about Visa's financial literacy program, please visit: http://www.practicalmoneyskills.com.vn/ and http://hoisinhvien.com.vn.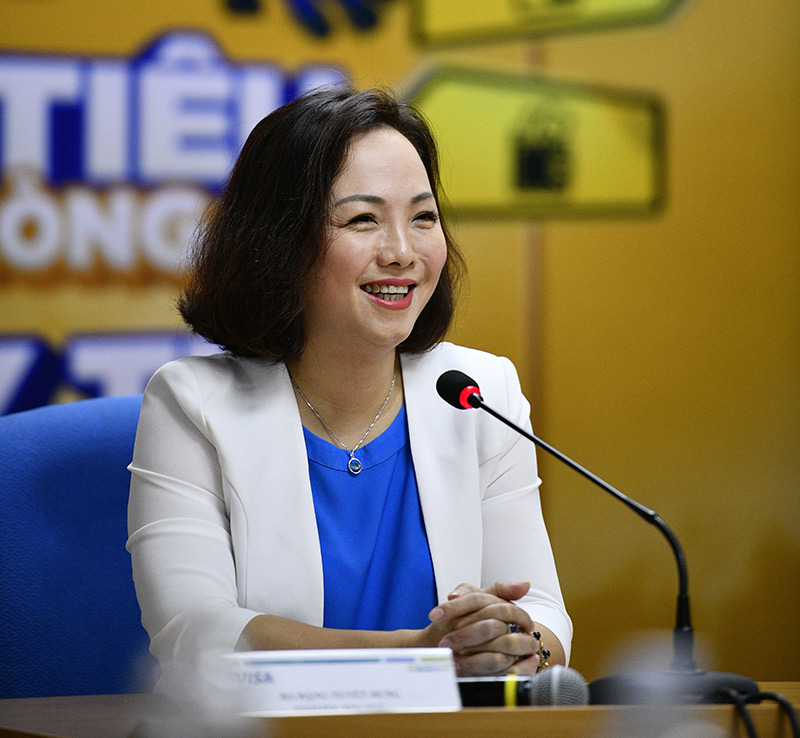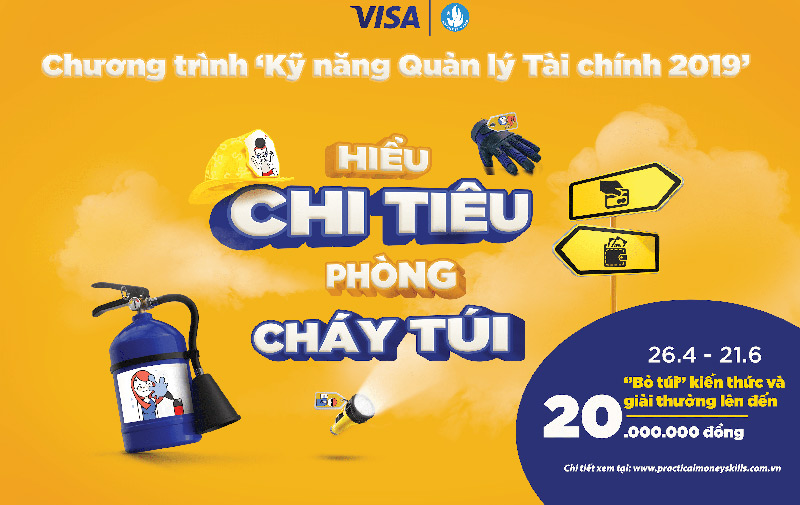 About Visa Inc.
Visa Inc. (NYSE: V) is the world's leader in digital payments. Our mission is to connect the world through the most innovative, reliable and secure payment network - enabling individuals, businesses and economies to thrive. Our advanced global processing network, VisaNet, provides secure and reliable payments around the world, and is capable of handling more than 65,000 transaction messages a second. The company's relentless focus on innovation is a catalyst for the rapid growth of connected commerce on any device, and a driving force behind the dream of a cashless future for everyone, everywhere. As the world moves from analog to digital, Visa is applying our brand, products, people, network and scale to reshape the future of commerce. For more information, visit About Visa, visa.com/blog and @VisaNews.