Visa rolls out digital payments on the Gojek app in Vietnam for safer and faster transactions
11/11/2021
Visa, the world's leader in digital payments, today announced that it has integrated Visa card payments onto the Gojek app in Vietnam, accelerating Vietnam's rapid shift towards digital commerce.
This move is expected to improve Gojek's customer proposition by allowing consumers to save their Visa card credentials on the app to pay for services they use everyday such as ride-hailing or food delivery. With the new implementation, Visa and Gojek will be able to meet the everyday needs of consumers while offering them more comfort and greater safety amid the COVID-19 pandemic.
Ms. Dang Tuyet Dung, Visa Country Manager for Vietnam and Laos, said: "Visa is excited to become a daily companion to consumers by offering digital payments on Gojek, the go-to multi-service platform in Vietnam. By elevating the customer experience and enhancing safety for all, I am certain this integration will accelerate digital consumption and cashless payments across the country."
Vietnam has seen significant growth in eCommerce with almost 30 percent of businesses receiving orders for their goods through eCommerce channels in 2020, up from 19 percent reported in 20191. This has been accelerated through the prevalence of app-based technology in 2020, with significant adoption in transport, delivery, F&B and retail. These trends will only be made more prevalent by the ongoing COVID-19 pandemic which is driving consumers to adopt new digital habits.
"In these critical times, platforms like Gojek play a crucial role in ensuring that consumers have continued access to services that meet their daily needs. Integrating cashless payment options with Visa elevates our service offering with unparalleled convenience and speed, and will also protect the health and well-being of millions of customers and our fleet of hardworking driver and merchant partners across Vietnam," said Duc Phung, Gojek Vietnam General Manager.
With this integration, Gojek is joining some of Vietnam's largest digital commerce players who have joined Visa's payment ecosystem to drive the shift to digital in Vietnam through attractive discounts and promotions. To celebrate this partnership and encourage Visa cardholders to start using the card-of-file feature, Visa and Gojek will reward the first Visa transaction with a minimum value of VND 40,000 with a VND 40,000 voucher usable for GoFood. Terms and conditions apply.
1 Vietnam E-Business Index 2021, Vietnam E-Commerce Association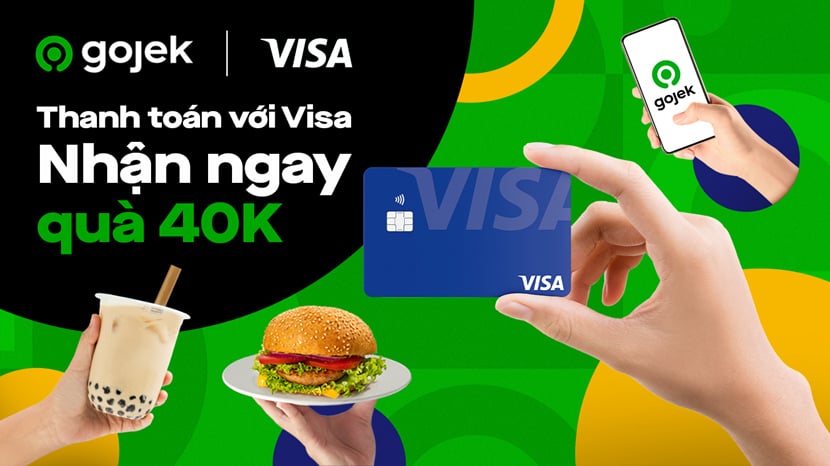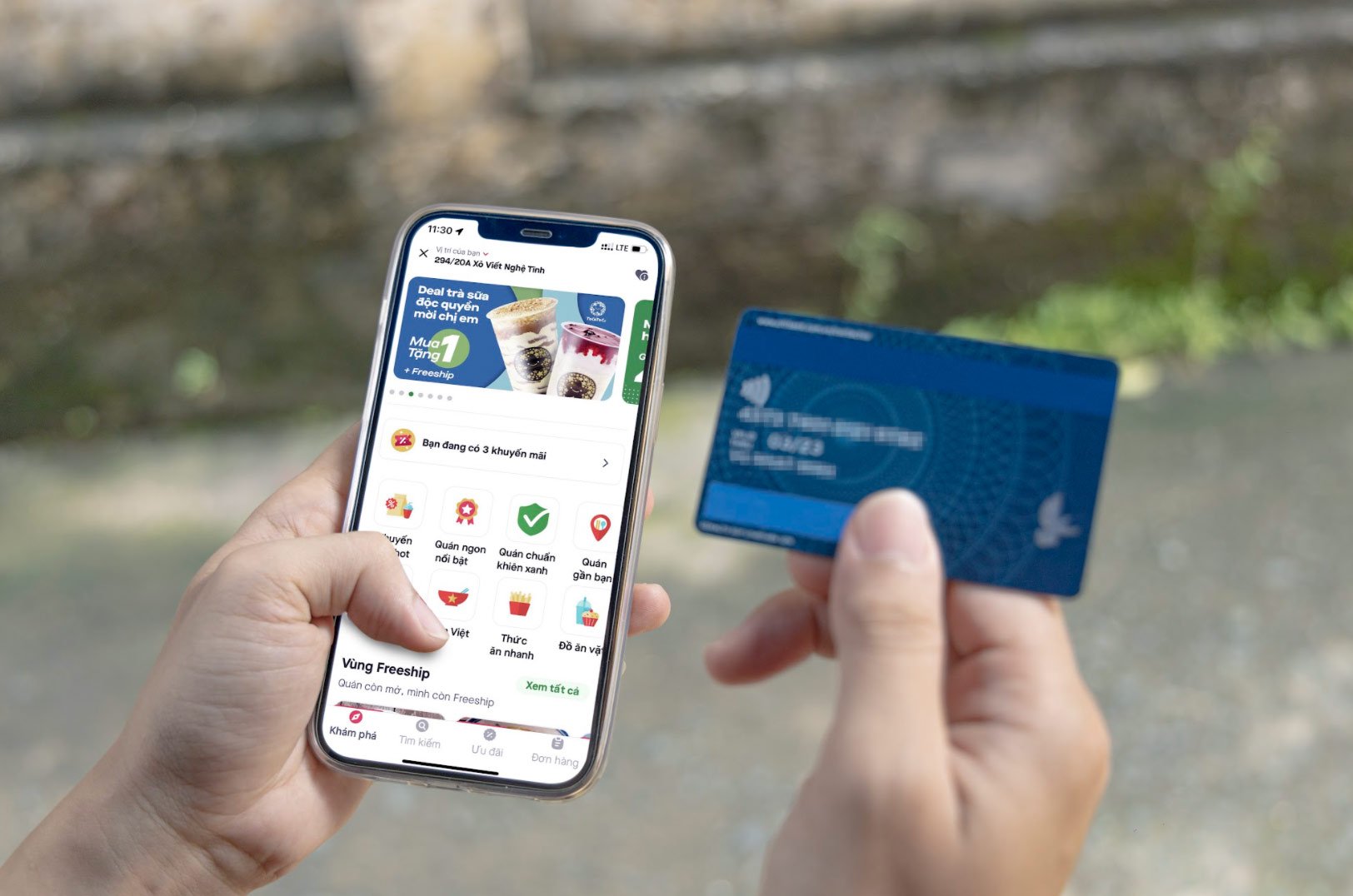 About Visa Inc.
Visa Inc. (NYSE: V) is the world's leader in digital payments. Our mission is to connect the world through the most innovative, reliable and secure payment network - enabling individuals, businesses and economies to thrive. Our advanced global processing network, VisaNet, provides secure and reliable payments around the world, and is capable of handling more than 65,000 transaction messages a second. The company's relentless focus on innovation is a catalyst for the rapid growth of digital commerce on any device for everyone, everywhere. As the world moves from analog to digital, Visa is applying our brand, products, people, network and scale to reshape the future of commerce. For more information, visit About Visa, visa.com/blog and @VisaNews.
About Gojek
Gojek is Southeast Asia's leading on-demand platform and a pioneer of the multi-service ecosystem model, providing access to a wide range of services including transportation, food delivery, logistics and more. Gojek is founded on the principle of leveraging technology to remove life's daily frictions by connecting consumers to the best providers of goods and services in the market.
The company was first established in 2010 focusing on courier and motorcycle ride-hailing services, before launching the app in January 2015 in Indonesia. Since then, Gojek has grown to become the leading on-demand platform in Southeast Asia, providing access to a wide range of services from transportation, to food delivery, logistics and many others.
Gojek now operates across main cities in Southeast Asian countries. As of March 2021, Gojek's application and its ecosystem have been downloaded more than 190 million times by users across Southeast Asia.
Gojek is dedicated to solving the daily challenges faced by consumers, while improving the quality of life for millions of people across Southeast Asia, especially those in the informal sector and micro, small and medium enterprises (MSMEs).
The Gojek application is available for download via iOS and Android.