Visa Vietnam enlists football star Huynh Nhu as brand ambassador
03/08/2023
Visa, the world-leader in digital payments, is partnering with Huynh Nhu, captain of the Vietnamese women's national football team, to promote women's sports and empowerment in Vietnam
As the Exclusive Payment Service for the FIFA Women's World Cup 2023™, Visa is expanding on its initiative to support sports and women's empowerment in Vietnam by teaming up with the charismatic and talented captain of the National Eleven, Huynh Nhu, as Exclusive Visa Ambassador.
The partnership comes at historic moment for Vietnamese football when the National Eleven qualified for the FIFA Women's World Cup™ for the first time ever in 2023. The achievement galvanized fans across the country, inflaming national pride and highlighting women's role in sports as well as society through the positive success of sportspersons like Huynh Nhu, one of the most accomplished female football players in the nation's history.
An essential member of the National Eleven, Huynh Nhu has been integral to the team's successes, winning the Southeast Asian Games (SEA Games) in 2017, 2019 and 2022 as well as the ASEAN Football Federation Championship (AFF Cup) in 2019. With 59 goals to her name, she is the top scorer in the history of the national team and has been awarded the Golden Ball five times, becoming the female player with the most Golden Ball awards in the 27-year history of the award. Most recently, in August, she became the first Vietnamese female footballer to compete abroad after signing a 2-year contract with Portuguese club Länk Vilaverdense.
Huynh Nhu said, "I feel extremely honored to work with Visa as Exclusive Brand Ambassador. I hope the Vietnamese women's football team will showcase our determination at the upcoming FIFA Women's World Cup™ and be an inspiration to the youth and women – and make Vietnam proud."
Ms. Dung Dang, Country Manager for Visa in Vietnam and Laos said, "We are delighted to have Huynh Nhu as Exclusive Visa Ambassador and the 1st Vietnamese athlete in Team Visa, which has championed nearly 500 athletes since being founded in 20001. She is an exemplary sports person and a light to follow for Vietnamese women. Her love for the sport and ethics as a sportsperson are an inspiration for young women to raise their sights higher and work hard at building their own success. I am confident that this partnership will enable us to showcase the success of women in sports and life, generating positive social impact around the world."
"As a name that has long been equivalent to secure and convenient payments, I am delighted to side with an organization that is working to uplift everyone everywhere. Now that I live in Portugal, smooth cross-border payments are more important for me than ever before and I am happy to promote the service that works for me every time," shared Huynh Nhu.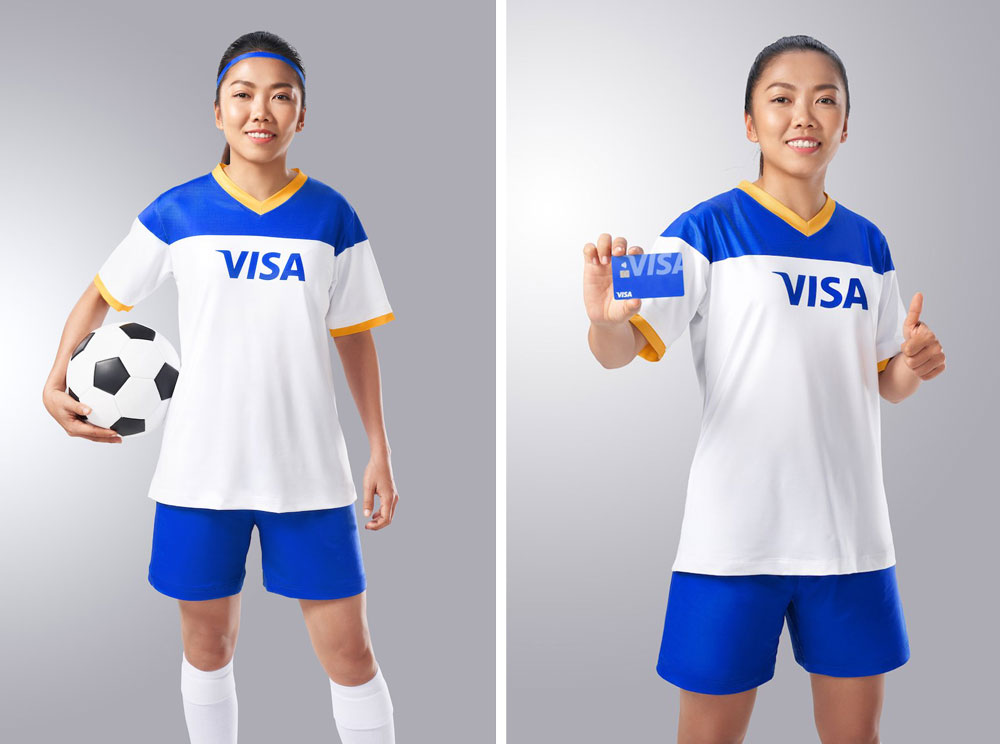 _______________________________
1 Meet Team Visa, 2022, https://www.visa.com.ge/en_GE/visa-everywhere/meet-team-visa.html
---
About Visa
Visa (NYSE: V) is a world leader in digital payments, facilitating transactions between consumers, merchants, financial institutions and government entities across more than 200 countries and territories. Our mission is to connect the world through the most innovative, convenient, reliable and secure payments network, enabling individuals, businesses and economies to thrive. We believe that economies that include everyone everywhere, uplift everyone everywhere and see access as foundational to the future of money movement. Learn more at Visa.com.