Visa welcomes Dang Tuyet Dung as its new Country Manager for Vietnam and Laos
11/27/2018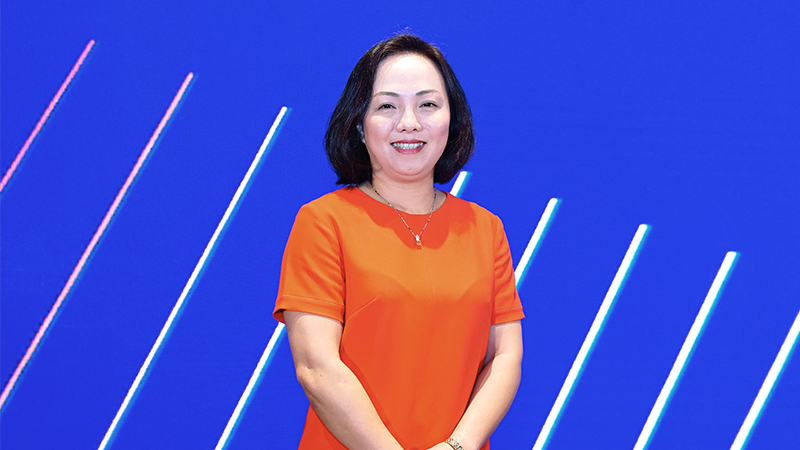 Visa, the world's leader in digital payments, is pleased to announce the appointment of Madame Dang Tuyet Dung to the role of Vietnam & Laos Country Manager.
Madame Dung brings more than 20 years of experience in corporate banking and retail banking to the role, having held senior executive positions in both multinational and large Vietnamese banks.
She joins Visa from Maritime Bank where she has been Deputy CEO of the Bank, and CEO of Retail Banking Business since December 2014. In this role she was responsible for managing both head office business lines and the Bank's network of 196 retail branches and 1,400 staff. She also served on Maritime Bank's executive committee.
Madame Dang Tuyet Dung, Visa Country Manager for Vietnam and Laos, said: "I am delighted to be joining Visa and leading our operations across Vietnam and Laos. I am looking forward to working with our talented team to deepen partnerships with our clients across the region. By working together to grow the adoption of electronic payments, I know we're going to be able to make a significant difference to the lives of consumers, businesses and the broader economy."
Stephen Karpin, Visa's Group Country Manager, Regional Southeast Asia, said: "We're excited to have Madame Dung join our team. She brings deep and diverse leadership experience in multi-national and local financial services firms, a strong network, and a commitment to fostering high performing teams. I'm very confident she will strengthen our client focus and continued drive to expand access to electronic payments across the region."
Before Maritime Bank, Madame Dung spent more than five years at Techcombank, firstly as the Head of Retail Banking and then Head of Wholesale Banking. She also had a 15-year career at Citibank in Vietnam, serving in a variety of roles. Over this time, her responsibilities included Country Head of cash & trade product and implementation, global transaction services, risk, and operations.
Madame Dung replaces former Country Manager Sean Preston who has relocated to London to take on a new role in Visa Europe.
About Visa
Visa Inc. (NYSE: V) is the world's leader in digital payments. Our mission is to connect the world through the most innovative, reliable and secure payment network - enabling individuals, businesses and economies to thrive. Our advanced global processing network, VisaNet, provides secure and reliable payments around the world, and is capable of handling more than 65,000 transaction messages a second. The company's relentless focus on innovation is a catalyst for the rapid growth of connected commerce on any device, and a driving force behind the dream of a cashless future for everyone, everywhere. As the world moves from analog to digital, Visa is applying our brand, products, people, network and scale to reshape the future of commerce. For more information, visit usa.visa.com/aboutvisa, visacorporate.tumblr.com and @VisaNews.