Visa's Vietnam Financial Literacy Program still kicking goals in seventh year
04/24/2018
2018 installment of long-running program will tie financial education to the upcoming 2018 FIFA World Cup™, showing participants how they can "win" through personal financial management.
Practical Money Skills, a financial literacy program for students initiated by Visa and the Central Committee of Vietnam Students' Association (CCVSA), is quite literally kicking off its seventh year in Vietnam under the theme "Spend wisely – Win the gold cup", just in time to link in with the excitement and fun of the 2018 FIFA World Cup™. The program will feature a series of "Financial Football" interactive videogame tournaments to be held at universities across the country from April to June 2018.
Financial Football is a fast-paced game developed by Visa where students must answer rapid-fire questions about budgeting, saving, and spending, in order to make their way up the field and score. The game makes use of high-quality graphics, speedy gameplay, and a competitive format to help participants to learn about the ins and outs of financial management. Starting with today's launching event in Hanoi, the Financial Football tour will make its way to five universities in Hai Phong, Da Nang, Binh Duong, Dong Nai, and Can Tho. The events will be more than just gaming tournaments as each event will also include entertainment performances, as well as workshops to help students improve their knowledge of financial concepts.
Sean Preston, Visa Country Manager for Vietnam, Cambodia, and Laos, said: "Practical Money Skills, throughout its seven years in this country, has always been about finding fun and exciting ways to get the next generation of Vietnamese leaders to engage in financial education - a topic which can be a bit difficult to digest. With FIFA fever starting to take hold across the world, now is the perfect time for us to incorporate Financial Football into our program—especially given U23's recent success in the AFC cup."
"At Visa, we believe the ability to manage one's finances is one of the keys to unlocking success in adulthood—which is one of the reasons why this program is geared towards university students. Over the years that we've run this program in Vietnam it has grown in success with so many of the students involved in this program really taking to the subject matter. We're confident this year's program will continue this success and see more students becoming financially savvy across the country."
Students across the country will also be able to join the competition by playing the online version of Financial Football. They will be encouraged to share and talk about their results on their own Facebook pages, thereby helping to spread word of the program specifically, and financial literacy more broadly.
The program will conclude with a grand final tournament in June in Ho Chi Minh City. Competitors with the highest score in online competition and winning teams from every city in the offline tournament will vie for a total of 39 million VND, as well as two tickets to the Asian Football Championship in Thailand.
Nguyen Minh Triet, Permanent Vice President of CCVSA, said: "With the vision of equipping students with crucial skills and orienting them with a right financial mindset for their future, we have partnered with Visa to organize this program for many years. Along with the forthcoming plans of the Vietnamese government to shift the economy, we are confident that this program is an indispensable investment and preparation for the future. . This year, inspired by sport's king, with unique and creative competing format, the contest is believed to bring a new exciting experience to the students, building a strong and solid foundation of financial management for them in the new era."
The program, which teaches young Vietnamese effective ways to manage their money, has been run annually since 2012 by Visa and the Central Committee of Vietnam Students' Association (CCVSA), with support from the State Bank of Vietnam. Over the course of its six-year history, Practical Money Skills has reached millions of young adults across Vietnam, equipping them with vital financial skills that will provide ongoing benefits throughout their lives. The number of contestants has been increasing sharply over the years, reaching more than 6,000 directly through offline events, and millions more via online channels.
A range of program resources are available on the program's Facebook page, Instagram and YouTube to teach students the basic concepts of spending responsibly while learning to save and budget wisely. The official program website (kynangquanlytaichinh.com.vn) continues to provide useful advice from program mascot Mr. Pocket, together with handy financial formulas and other tools.
For more information about Visa's financial literacy program, please visit: http://www.practicalmoneyskills.com.vn/ and http://hoisinhvien.com.vn.
To take part in the online Financial Football 2018 game, visit: http://www.vn.financialfootball.com/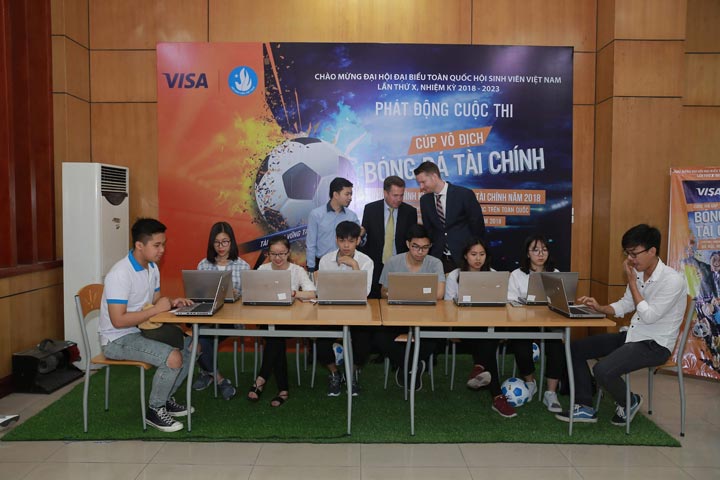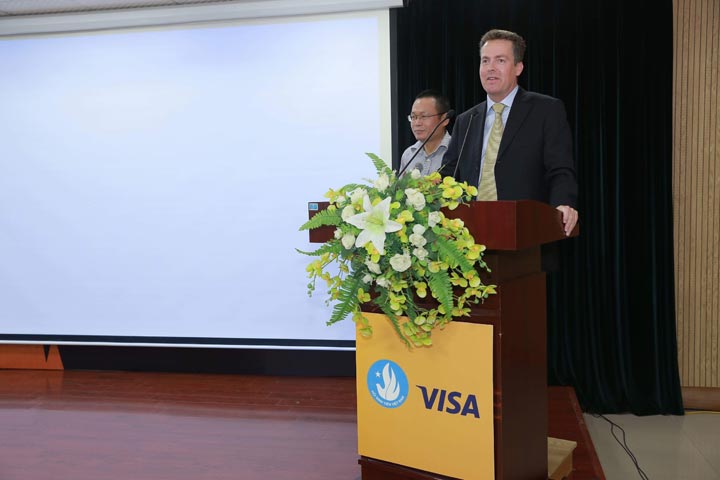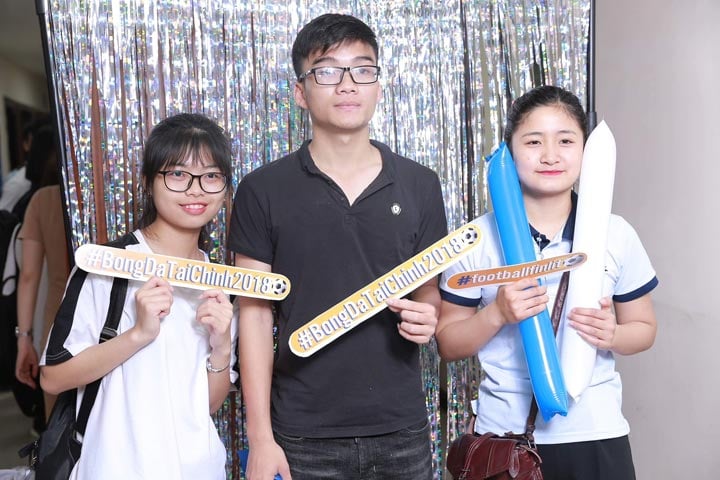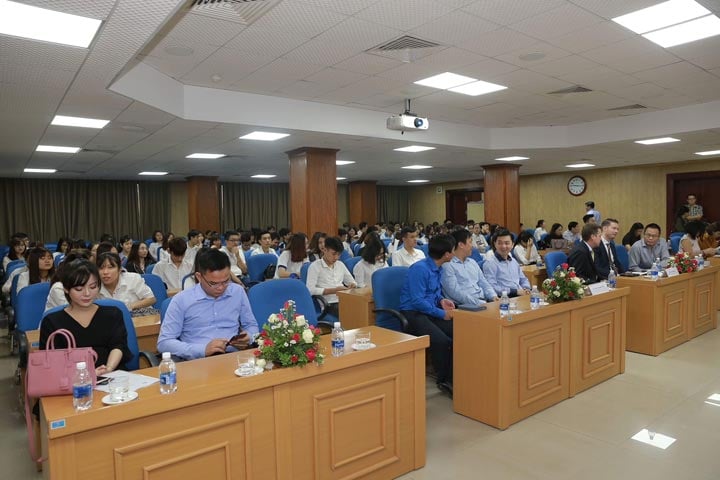 About Visa
Visa Inc. (NYSE: V) is the world's leader in digital payments. Our mission is to connect the world through the most innovative, reliable and secure payment network - enabling individuals, businesses and economies to thrive. Our advanced global processing network, VisaNet, provides secure and reliable payments around the world, and is capable of handling more than 65,000 transaction messages a second. The company's relentless focus on innovation is a catalyst for the rapid growth of connected commerce on any device, and a driving force behind the dream of a cashless future for everyone, everywhere. As the world moves from analog to digital, Visa is applying our brand, products, people, network and scale to reshape the future of commerce. For more information, visit usa.visa.com/aboutvisa, visacorporate.tumblr.com and @VisaNews.