Winners announced in first "Visa's Everywhere Initiative" for Vietnamese startups
08/22/2018
Nine of Vietnam's hottest startups today converged on The Dreamplex in Binh Thanh District for the grand finale of "Visa's Everywhere Initiative"—a global innovation program that tasks up-and-coming businesses with solving some of the most challenging issues in payments and commerce. The event was attended by Mr. To Duy Lam – Director of State Bank of Viet Nam, Ho Chi Minh City Branch and Mr. Nghiem Thanh Son, Deputy Director of Payment Department, Deputy Head of Fintech Steering Committee, State Bank of Vietnam and as well as hundreds of representatives from fintech and startup companies.
The nine finalists represented a truly diverse cross section of Vietnam's business scene from recruiting services, to online marketplaces, to food delivery.
To enter, startups had to submit a solution for one of the following three challenges:
How might startups leverage social media platforms to create seamless financial/banking experiences for millennials?
How might startups give consumers a digital pay-on-delivery solution that meets their needs far better than cash?
How might startups innovate to expand the acceptance of electronic payments and provide value-added services to merchants?
Of the nine startups, a winner was selected for each of the three prize categories as follows:
Best Proposal (500 million VND): EyeQ Tech
People's Choice Award (100 million VND): Triip
Financial Inclusion Award (100 million VND): HCM Clean House Services Development Joint Stock Company (JupViec.vn)
Mr. Le Mai Tung, CEO of EyeQ - the winner of this year competition said: "Taking part in the Visa's Everywhere Initiative has been a fantastic opportunity for EyeQ to gain exposure, network with other startups and business leaders, and generally refine our offering. Visa API (Application Program Interface) System is a diverse ecosystem that help startups and Fintech companies to develop. After this competition, we hope EyeQ will receive more attentions to expand our offering, and to really put our proposal into action."
Sean Preston, Visa Country Manager for Vietnam, Cambodia, and Laos, said: "It's been incredibly positive to see such a high caliber of businesses taking part in this initiative—it certainly augurs well for the future of the Vietnamese economy, which will in part be carried forward by innovative startups such as these. I'd like to extend my congratulations to the winners, to the finalists, and to all of the startups that entered the Visa's Everywhere Initiative. From our perspective, we look forward now to working with the winning businesses to help them realize their ambitious ideas, and ultimately, to make some positive differences in the Vietnamese economy."
Mr. To Duy Lam – Director of State Bank of Viet Nam, Ho Chi Minh City Branch shared that: "In today's Visa Everywhere Initiatives event, sharing from experts and VISA partners will help Vietnamese start-ups have a better understanding of opportunities and challenges brought by Fintech, so that they can come up with appropriate solutions which are applicable to Vietnam's business environment. This is a great opportunity for Fintech's contestants to showcase their solutions to judges, as well as the chance to explore and learn from other ideas, thereby improving and further deploying their solutions deeper in order to meet demands of local and global customers."
Visa's Everywhere Initiative first launched in the U.S. in 2015 and quickly expanded into a global program with more than 2,100 participating start-ups, which have collectively raised over $2 billion in funding, with more than 131 finalists and 36 winners selected. The program activates in North America, Latin America, Europe, Asia, Middle East and Africa, and has touched over 40 countries throughout the program's history.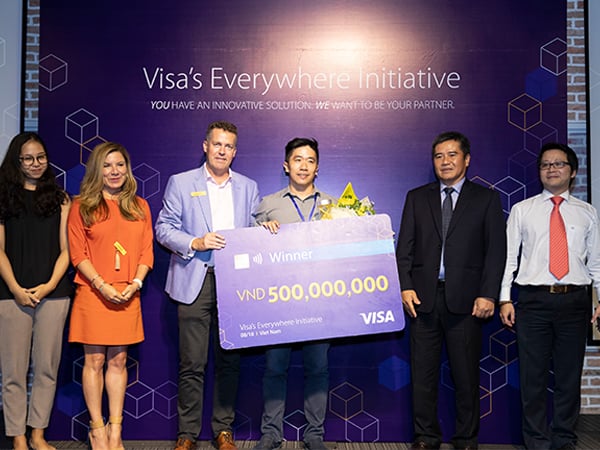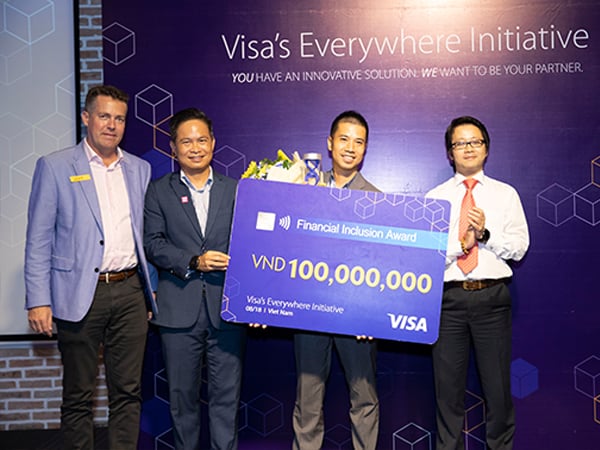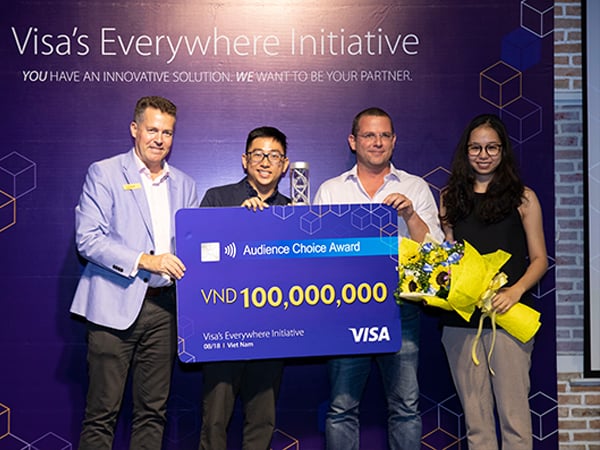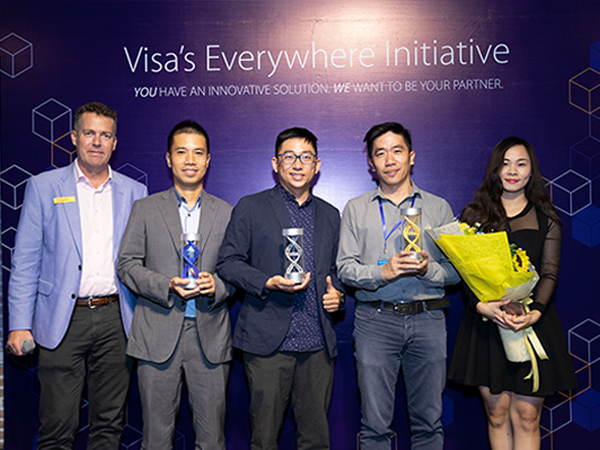 About Visa
Visa Inc. (NYSE: V) is a global payments technology company that connects consumers, businesses, financial institutions, and governments in more than 200 countries and territories to fast, secure and reliable electronic payments. We operate one of the world's most advanced processing networks — VisaNet — that is capable of handling more than 65,000 transaction messages a second, with fraud protection for consumers and assured payment for merchants. Visa is not a bank and does not issue cards, extend credit or set rates and fees for consumers. Visa's innovations, however, enable its financial institution customers to offer consumers more choices: pay now with debit, pay ahead with prepaid or pay later with credit products. For more information, visit usa.visa.com/about-visa, visacorporate.tumblr.com and @VisaNews.