Market visit as a social feature of Vietnamese culture
In Vietnamese culture, the market holds a special place, not just as retail space but also a communal and social space. Traditional markets, called 'chợ dân sinh', usually occupy a central spot in the village or town, frequented by locals. Both sellers and buyers usually know one another well and are sometimes close neighbors. Markets are either open every day or at weekends with vibrant morning hustle and bustle as motorbikes carry daily fresh produce and goods to the retailers.
Going to the market is not just a functional affair of grocery shopping but also a social time (called đi chợ or họp chợ as a colloquial phrase in Vietnamese) when people exchange stories or news and people form new connections, almost to the extent that there is a Vietnamese proverb that goes 'Trai khôn tìm vợ chợ đông; Gái khôn tìm chồng giữa chốn ba quân' (Wise men find their future wives in a busy market. Wise ladies find their future husbands in the battlefield) 1
It is also a family occasion when mothers bring their kids out during easily the whole morning for breakfast, shopping and playtime. With a labyrinth of aisles, these traditional markets bring together a diverse host of merchants meeting all kinds of needs and delivering all sorts of experiences from grocery shopping, barbers, fashion stalls and tailors to street food stalls, toy shops and game arcades.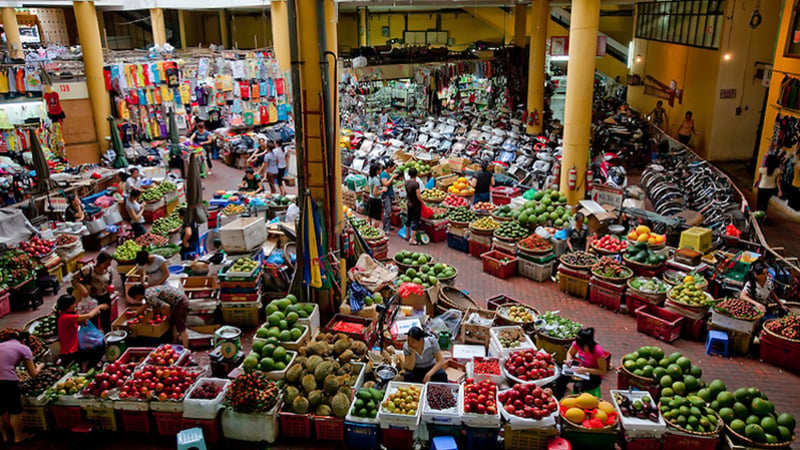 Đi chợ/họp chợ
verb.
To go to the market/To open for business at a market
For thousands of years, traditional markets have been a cultural fixture for Vietnamese. More than a functional affair of shopping, going to the market also fosters social connections and community building with its bustling space and mix of vendors catering to all types of needs.
How consumers are evolving
chợ on the decline
Following the economic reforms in the 1990s, the wave of urbanisation and modernisation sweeps through cities and towns across Vietnam. Modern trade in the form of convenience stores, supermarkets, hypermarkets, malls and department stores has been growing year on year and increasingly become a new go-to's in Vietnamese's modern everyday life.
As more Vietnamese join the middle class, consumers start to flock to these new retail spaces in favor of a clean environment and modern fashionable retail offers. Along with this is the growth of e-commerce with expected CAGR from 2018 to 2022 at 13.7%3. Whilst traditional trade still accounts for a large percentage of retail sales in the country, vendors in traditional markets chợ are starting to move to the malls or change their means of livelihood altogether. As a result, space for traditional markets is increasingly redeveloped for apartments, offices or malls. chợ increasingly becomes an endangered Vietnamese cultural artefact.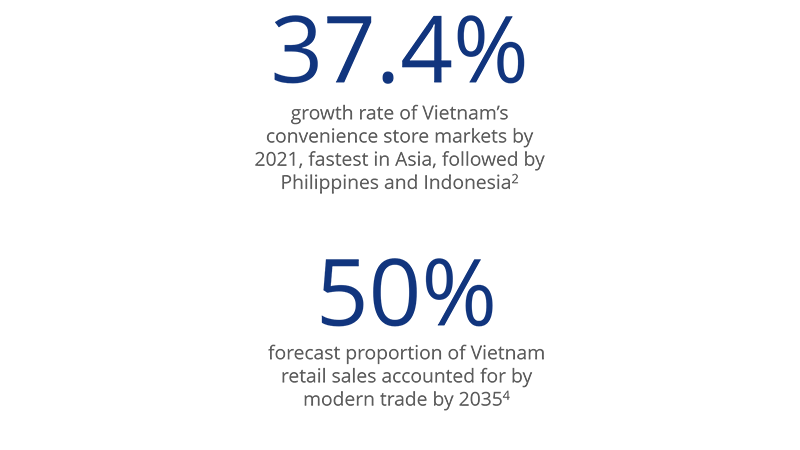 văn hóa chợ gets a new lease of life with aspirational Vietnamese consumers
Aspirational urban Vietnamese consumers with more income are increasingly seeking out modern novel consumption experiences that vendors in traditional markets could not deliver. Whilst the traditional markets are slowly disappearing or going out of fashion with the younger Vietnamese consumers, the needs for socialisation and experience discovery once addressed by these spaces continue to remain and the culture of traditional markets (văn hóa chợ ) lives on in reimagined spaces of commerce. New retail spaces bring together a mix of modern local vendors, meeting retail needs but also providing a space to socialise, relax and recharge as well as discovering new experiences.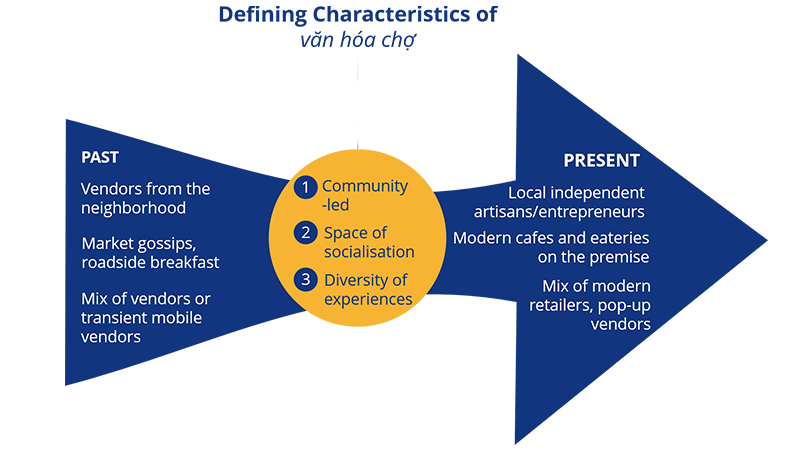 The new chợ: the rise of local artisans in adapted spaces
Vietnamese consumers increasingly seek out new consumption experiences but also do not wish to forego the community and social aspects of markets in the past. As a result, there is increasingly a new class of local independently-run artisanal outlets coming together in mixed-use spaces adapted from former shop houses or apartment blocks to fashion a new retail experience where consumers can shop, eat, socialise, relax and discover whilst supporting trade from the local community.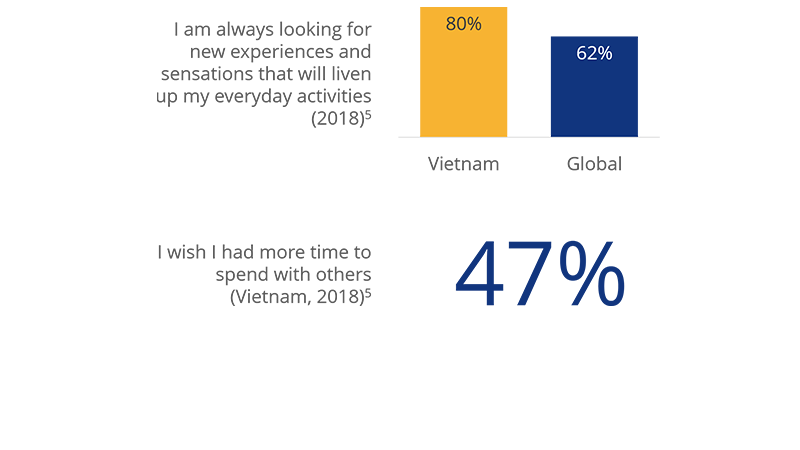 The Weekend
Tucked away in District 7 of Ho Chi Minh City, The Weekend is a retail space serving up an eclectic mix of stores. The space houses a restaurant run by local chef Nick Do serving up tasty northern Vietnamese food complemented by pastries from bakery Quinn of Cake. There is also a café, a funky gadget store and an indie boutique fashion store within the same space, offering consumers a repertoire of modern consumption experiences with convenience whilst also celebrating the nascent scene of local artisans and creativity 6.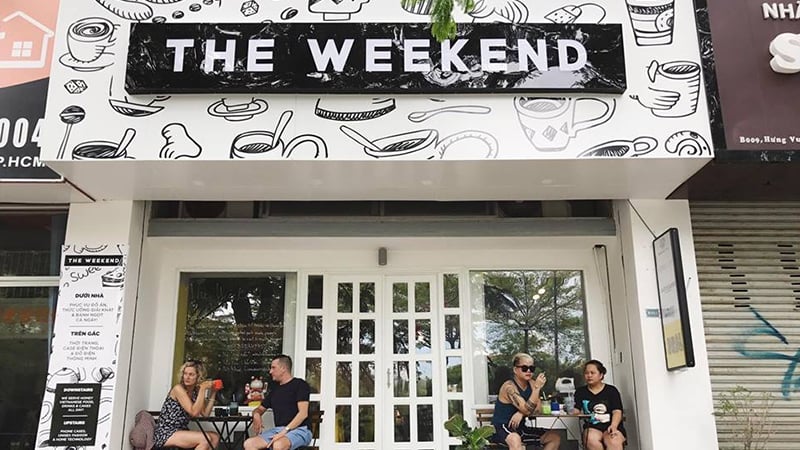 The Café Apartment
Situated on the main shopping street Nguyen Hue in Ho Chi Minh City, The Café Apartment repurposed an old mid-20th century apartment block into a 'library' of independently run local cafes in 10 floors, giving the urban coffee lovers a wide range of choices. Most cafes have signs that are visible from the balconies on the façade of the building, which is lit up at night with various forms of lighting. Besides cafés, the apartment block also houses local fashion boutiques such as Chicbae, The Maker, The Dark Eye as well as beauty salons, jewelry stores, furniture stores and tea houses. Whilst a lot of former residents have moved out to private apartments or newer apartment blocks, the premise has avoided the fate of becoming another cookie-cutter mall and instead, got a new lease of life as a lifestyle space for local artisans and increasingly experience-seeking Saigon consumers 7.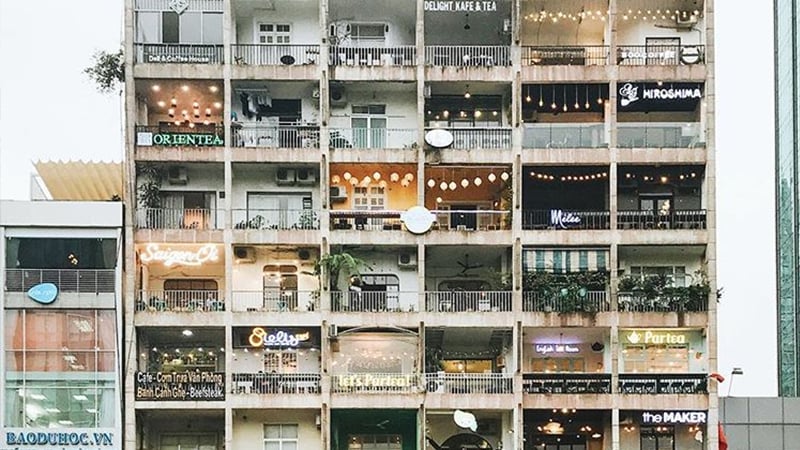 Nguyen Van Chiem Food Street
As Vietnam embraces the sweeping wave of modernisation and urbanisation, to much mixed reaction, traditionally familiars street vendors are also increasingly being cleared off the major central streets in Ho Chi Minh City and Hanoi to curb pavement encroachment. In an effort to ensure street vendors can continue their likelihood and the street food culture of the city is preserved, two locations, Nguyen Van Chiem Street and Bach Tung Diep Park, were earmarked for street vendors starting at the end of 2017. Nguyen Van Chiem Street houses around 40 businesses that sell take-away traditional Vietnam foods and drinks. Whilst many critics doubt the initiative's future success as the culturally familiar 'sidewalk seats' are no more, there are also positive reviews as the new space ensures better food hygiene and price transparency as well as giving consumers a greater assortment of choices 8.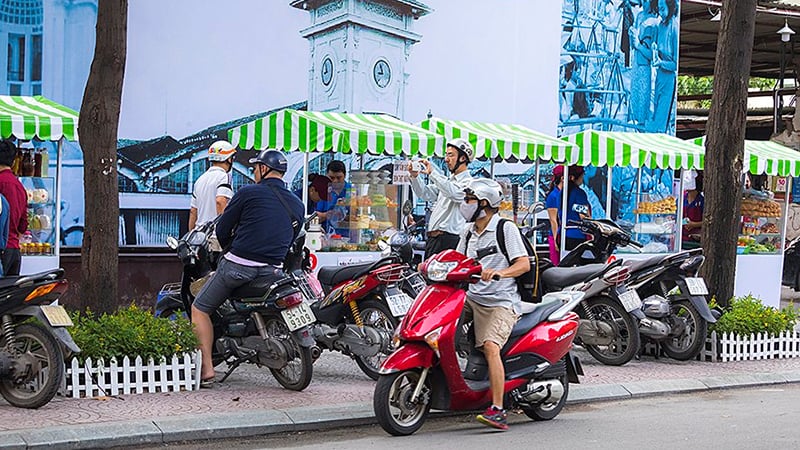 You may also be interested in