Calling Vietnam's brightest startups: entries open for Visa's Everywhere Initiative
05/24/2018
Visa, the world's leader in digital payments, has today launched the inaugural Visa's Everywhere Initiative in Vietnam, a program that leverage new technology and creativity of startup to build the next big thing of payment and commerce
Visa's Everywhere Initiative is a global innovation program that tasks startups to solve payments and commerce challenges, further enhance their own product propositions and provide visionary solutions for Visa's vast network of partners. To date, the program has run in North America, Latin America, Europe, Asia, the Middle East and Africa, touching over 40 markets.
Sean Preston, Visa Country Manager for Vietnam, Cambodia, and Laos, said: "Vietnam is earning a reputation internationally for being a startup hub, and when you're here, it's not hard to see why. The country's rapid development in recent years has really helped to bring out Vietnam's entrepreneurial spirit, while an affinity for technology has helped to create the perfect conditions for startups to emerge. Given this, we believe it's the perfect time to launch Visa's Everywhere Initiative in Vietnam. While the Vietnamese economy is evolving quickly, there are still challenges to be solved, and we believe the program could help generate innovative solutions."
The program is open for entries from today, May 24 to July 10, 2018—entrants can find out more about the initiative, and make submissions at: https://www.visa.com.vn/vi_VN/visa-everywhere/everywhere-initiative/initiative.html
To enter, startups must submit a solution for one of the following three challenges:
How might startups leverage social media platforms to create seamless financial/banking experience for millennials segment?
How might startups give consumers a digital pay-on-delivery solution that meets their needs far better than cash?
How might startups innovate to expand the acceptance of electronic payments and provide value-added service to merchants?
The most impressive proposals will be chosen to pitch their innovative idea to a panel of judges in Ho Chi Minh City on August 23. The finalists will be competing for a total prize worthing up to 700,000,000VND to execute a solution. In addition to the main prize, Visa will proactively work with the startups to elevate and accelerate their value propositions in Vietnam and beyond, as well as offer mentorship and expert support.
Visa's Everywhere Initiative was first launched in 2015 to harness the creativity and talent within the startup community worldwide. Since this time, the program has seen participation from over 2,100 startups worldwide, who have collectively raised over $2 billion in funding.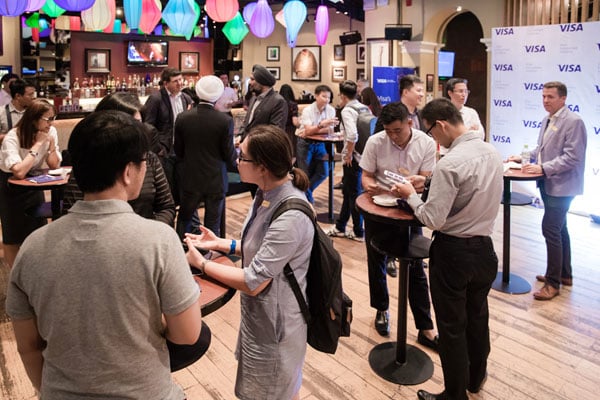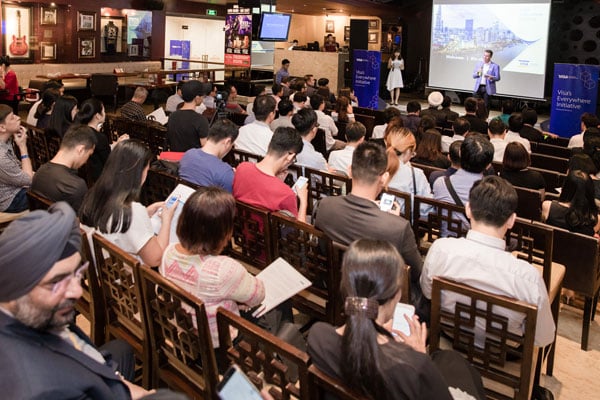 About Visa
Visa Inc. (NYSE: V) is a global payments technology company that connects consumers, businesses, financial institutions, and governments in more than 200 countries and territories to fast, secure and reliable electronic payments. We operate one of the world's most advanced processing networks — VisaNet — that is capable of handling more than 65,000 transaction messages a second, with fraud protection for consumers and assured payment for merchants. Visa is not a bank and does not issue cards, extend credit or set rates and fees for consumers. Visa's innovations, however, enable its financial institution customers to offer consumers more choices: pay now with debit, pay ahead with prepaid or pay later with credit products. For more information, visit usa.visa.com/about-visa, visacorporate.tumblr.com and @VisaNews.