Nearly 8,000 students join Visa's Financial Literacy program with Vietnamese universities
01/06/2023
Visa, the world's leader in digital payments, has brought to a close its financial literacy program held with the Faculty of Finance and Banking of University of Economics and Business, Vietnam National University (VNU-UEB), educating nearly 8,000 students with essential financial skills.
The two month program provided financial education to students in Hanoi and Ho Chi Minh City through online and offline training sessions, teaching basic financial knowledge and money management skills.
Ms. Dung Dang, Visa Country Manager of Vietnam and Laos, shared: "Sound finances are the bedrock of a happy and contented life. By sharing with students the skills and knowledge they will need to manage their finances, we are raising a financially-responsible generation of young Vietnamese. We are extremely grateful for VNU-UEB and all university partners for their support in reaching so many students of diverse backgrounds."
Through interactive online and offline training sessions, the lecturers taught students the basics of budgeting and managing their spending. They provided advice on cultivating a habit of saving, leading into investment planning and achieving financial freedom. Time was also given to help participants develop a proper understanding of the concepts of borrowing and accessing a line of credit, as well as the financial products available on the Vietnamese market.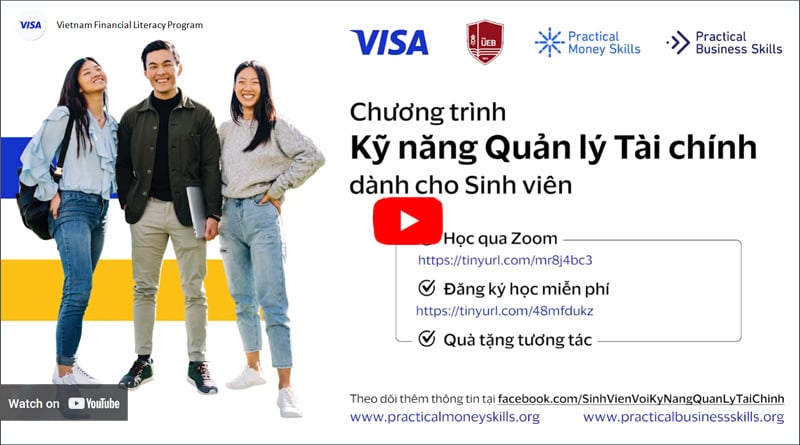 Sessions were delivered at various universities, including Fulbright University Vietnam, University of Science of VNU Ho Chi Minh City (VNUHCM-US), University of Languages and International Studies of VNU Hanoi (ULIS-VNU) and University of Labour and Social Affairs. With strong turnouts at each workshop, the program also contributed to financial inclusion and empowerment through knowledge.
Dr. Van Dinh, Acting Dean, Faculty of Finance and Banking, VNU-UEB said: "Academic excellence needs to be paired with essential life skills such as the financial knowledge for savings and investment. VNU-UEB has always been proud of our holistic approach to education and this financial literacy program in partnership with Visa is a great resource of knowledge for our students."
Visa operates the world's leading digital payments network, enabling individuals and businesses everywhere to thrive. A network based on ubiquity and inclusion, the company actively supports financial education to extend the benefits of digital payments for all stakeholders. Its global Practical Money Skills initiative is a carefully curated repository of key financial knowledge and money management skills for all individuals.
The curriculum of the financial literacy program operated in partnership with VNU-UEB was built based on the Practical Money Skills resources. The digital knowledge platform is freely accessible to users around the world to help them achieve financial stability and fuel their personal ambitions.
To learn more about Visa Practical Money Skills or begin a journey of learning and growth, visit www.practicalmoneyskills.org.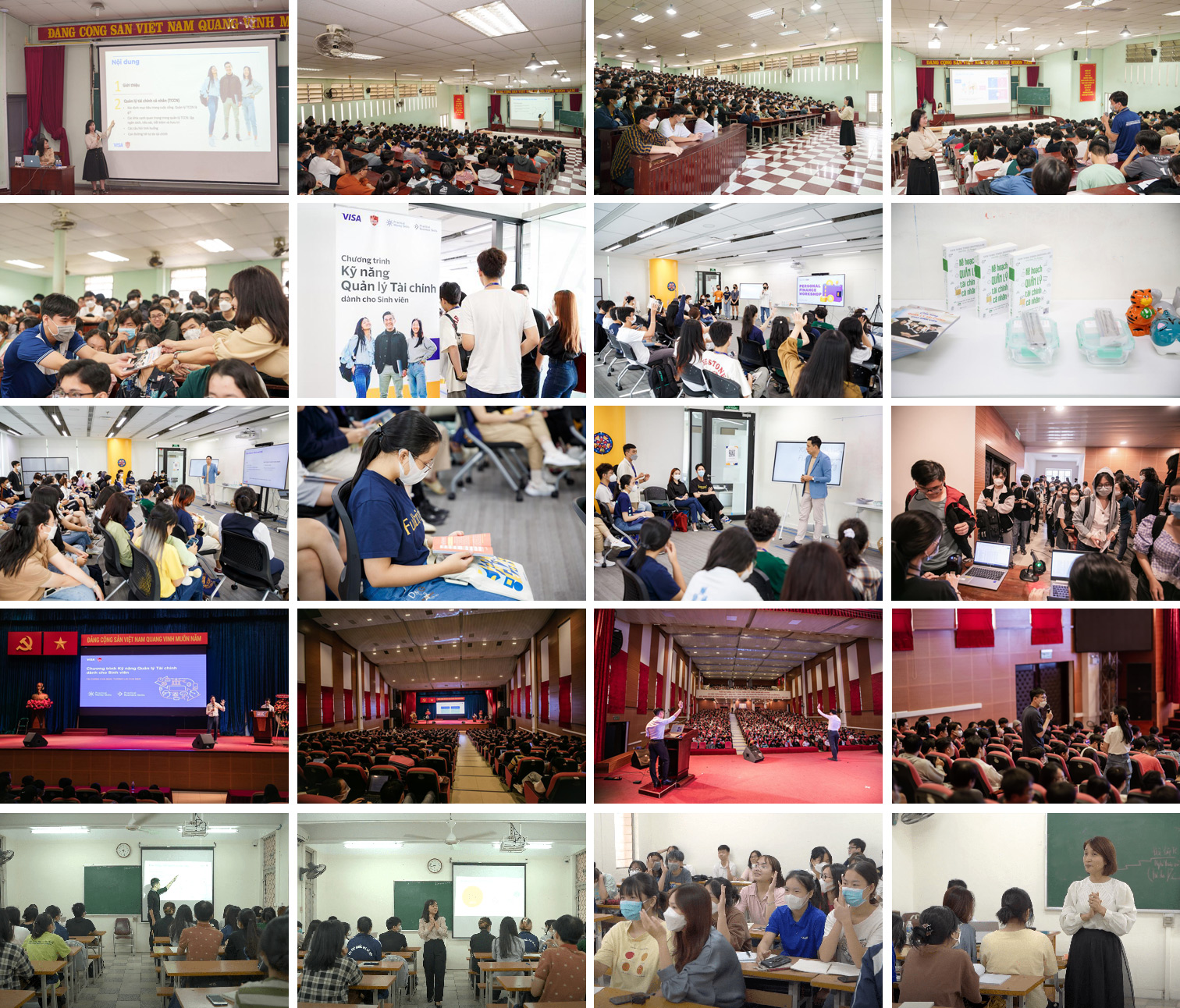 ---

About Visa
Visa (NYSE: V) is a world leader in digital payments, facilitating transactions between consumers, merchants, financial institutions and government entities across more than 200 countries and territories. Our mission is to connect the world through the most innovative, convenient, reliable and secure payments network, enabling individuals, businesses and economies to thrive. We believe that economies that include everyone everywhere, uplift everyone everywhere and see access as foundational to the future of money movement. Learn more at Visa.com.