Visa expands digital payment acceptance for electricity bills in Vietnam
07/19/2023
Visa, a world leader in digital payments, announced today that electricity consumers will now be able to enjoy the convenience and security of paying their power bills with their Visa card. Consumers can make payment with VNPAY e-wallet, VBan.vn and ZaloPay e-wallet, at no additional fee, with Sacombank serving as the acquirer.
Visa is actively establishing partnerships with banks and other relevant players to ensure Visa card services, such as pre-paid, debit and credit, are accessible by as many consumers as possible. Consumers have the flexibility to pay their bills later by using a credit card, experience enhanced convenience, enjoy automated monthly payments, and more easily manage their budgets. This initiative marks a significant step in Visa's commitment to advancing the country's goal towards a cashless society.
"Visa is thrilled to be expanding our digital payment acceptance footprint," said Ms. Dung Dang, Visa Country Manager for Vietnam and Laos. "Visa employs robust security measures to protect consumer data and transactions so consumers can feel confident that their payment information is safeguarded, minimizing the risk of fraud or unauthorized access. This expansion of our acceptance footprint reflects Visa's commitment to supporting Vietnam's digital transformation by providing efficient digital payment methods."
While cash use is still widespread, Vietnamese consumers are increasingly embracing cashless payment options. According to the Visa Consumer Payment Attitudes Study 20221, 40% of respondents said they pay bills using in-app services, 27% use credit/debit cards online while 39% said they still use cash, presenting a huge opportunity for state entities and merchants to partner with digital payment solutions providers to make the customer bill-paying experience more streamlined.
Meanwhile, cash usage is more common in categories such as public transport, petrol/gasoline and food & dining, while cashless payments are preferred for overseas travels and bill payments. When asked what payment category could go fully cashless in the near future, bill payments ranked as first by 60% of respondents. Notably, mobile wallet was the top choice for making bill payments, preferred by 28% of respondents.
Visa has been working closely with Vietnam's government to facilitate digital payments, such as through its extended collaboration with the Ho Chi Minh City Department of Transportation to provide Visa's tap-to-ride technology in public transport. As part of its effort to boost awareness of cashless payment options, Visa also supports the annual Cashless Day (Jun 16) organized jointly by the State Bank of Vietnam (SBV) and Tuoi Tre newspaper to drive the adoption of digital payments.
"As the government's digital payment agenda gains momentum, Visa remains dedicated to empowering individuals and businesses with seamless payment experiences," said Ms. Dung. "Through innovative solutions, strategic partnerships, and commitment to customer satisfaction, Visa is at the forefront of driving Vietnam's digital revolution."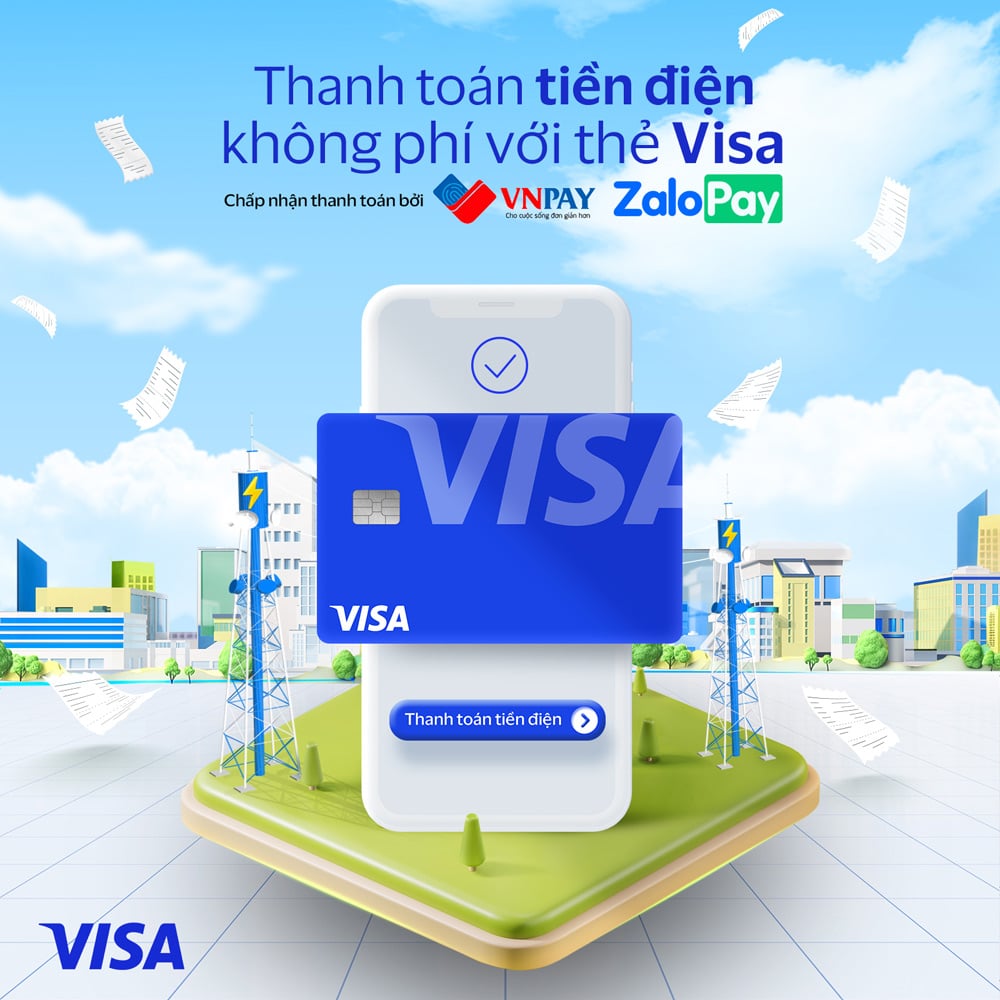 ___________________________________
1 The Visa Consumer Payment Attitudes Study was prepared by CLEAR in Sep-Oct 2022, surveyed amongst 6,550 consumers in Singapore, Philippines, Malaysia, Indonesia, Thailand, Vietnam, and Cambodia. The study conducted online interviews with 1,000 Vietnamese consumers across the country who are working part or full time with a demographic mix that sought to create a representative mix of ages and genders.

###

About Visa
Visa (NYSE: V) is a world leader in digital payments, facilitating transactions between consumers, merchants, financial institutions and government entities across more than 200 countries and territories. Our mission is to connect the world through the most innovative, convenient, reliable and secure payments network, enabling individuals, businesses and economies to thrive. We believe that economies that include everyone everywhere, uplift everyone everywhere and see access as foundational to the future of money movement. Learn more at Visa.com.